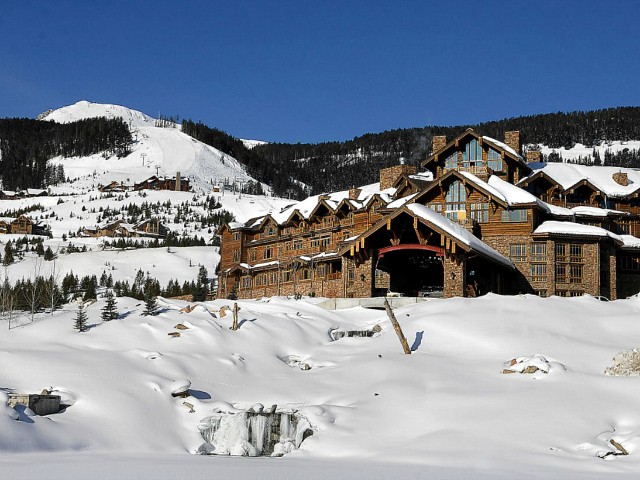 A ski resort frequented by billionaires like Facebook CEO Mark Zuckerberg and Bill Gates is being sued by a group of Jamaican nationals who were brought to the United States to take blue-collar seasonal jobs.
The Yellowstone Club in Montana has been hit with a lawsuit by a group of foreign workers in the country on H-2B visas that were hired by the resort for allegedly cheating them out of tips and pay. The H-2B foreign workers also claim they were treated worse than other employees at the resort.
Every year, U.S. companies are allowed to import 66,000 low-skilled H-2B foreign workers to take blue-collar, nonagricultural jobs. The H-2B visa program is used by businesses to bring in cheaper, foreign workers and has contributed to Americans having their wages undercut.
One of the Jamaican nationals said he served Zuckerberg, Gates, and even billionaire Warren Buffett. Among the charges lodged at the billionaires club are that H-2B foreign workers were sometimes told by human resource staff that they could always go back to Jamaica.
The workers also claim they were "robbed of their tips" and had fees deducted from their pay that they did not agree to or sign off on. The billionaires club allegedly cheated the Jamaican cooks out of their compensation, while providing full compensation to non-foreign cooks.
This year, President Donald Trump's Department of Homeland Security (DHS) Secretary Kirstjen Nielsen approved an additional 15,000 foreign workers for businesses to import instead of hiring Americans.
Though the business community — with the help of the establishment media — has relentlessly warned of so-called "labor shortages," wage data analyzed by the Bureau of Labor Statistics, Center for Immigration Studies (CIS), and the Economic Policy Institute crushes these claims.
For example, data has shown that wages for Americans have actually declined in the majority of H-2B visa occupations. Researchers say the H-2B visa program allows businesses to keep a steady stream of cheap, foreign workers in order to avoid raising U.S. wages and recruiting Americans for the blue-collar jobs.
John Binder is a reporter for Breitbart News. Follow him on Twitter at @JxhnBinder.
http://feedproxy.google.com/~r/breitbart/~3/0cbI7L52JUw/