PIEDRAS NEGRAS, Coahuila – State authorities are working to identify a team of gunmen who ambushed and killed a man outside the mayor's office. The incident comes days after a U.S. military veteran and his relatives were kidnapped nearby, killing one and injuring the former serviceman.
The murder took place earlier this week when 28-year-old Jose Emanuel Hernandez Rodriguez was leaving a local fast food place not far from the Piedras Negras City Hall, when a team of gunmen in two vehicles pulled up and began firing at him. The victim tried to drive off by putting his vehicle in reverse but died almost immediately and crashed into a nearby lot, mere yards from the government building. The victim was driving an older model minivan.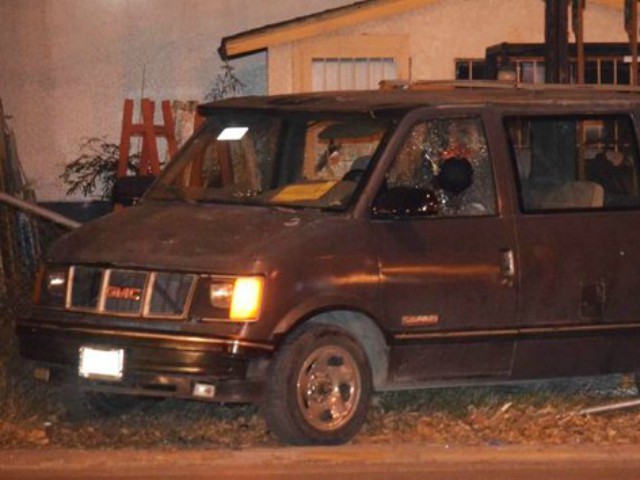 State investigators reviewed surveillance video footage and spoke with the victim's relatives to find a motive and identify the shooters. The murder comes days after a U.S. veteran, his sister, and brother-in-law were kidnapped while visiting a relative in Piedras Negras. The team of kidnappers, who are believed to be tied to a faction of Los Zetas, executed the brother-in-law and shot the U.S. veteran before state authorities could rescue them.
The incidents come at a time when Piedras Negras is seeing a spike in violent carjackings and kidnappings, spreading fear among locals. The border city has a long history of being used as a drug and human smuggling corridor by Los Zetas Cartel–primarily a faction called Cartel Del Noreste (CDN). The criminal organization is linked to mass exterminations, kidnappings, extortion, and other violent crimes.
Editor's Note: Breitbart Texas traveled to the Mexican States of Tamaulipas, Coahuila, and Nuevo León to recruit citizen journalists willing to risk their lives and expose the cartels silencing their communities.  The writers would face certain death at the hands of the various cartels that operate in those areas including the Gulf Cartel and Los Zetas if a pseudonym were not used. Breitbart Texas' Cartel Chronicles are published in both English and in their original Spanish. This article was written by "J.M. Martinez" from Coahuila.
http://feedproxy.google.com/~r/breitbart/~3/-5CJuTgnyLE/