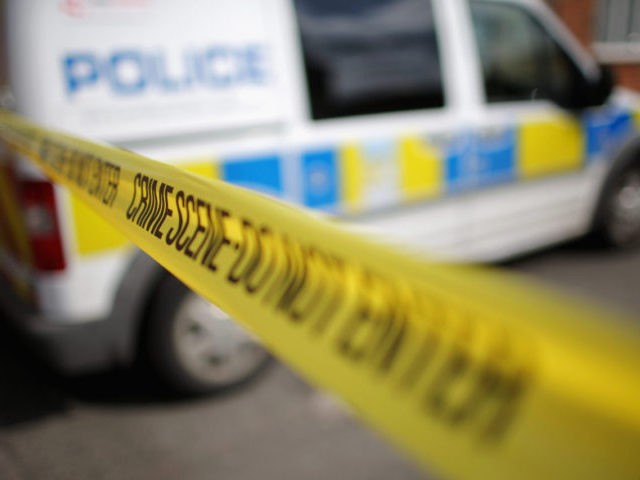 A man was shot dead by a gunman on a pedal bike in broad daylight in Liverpool, England, on Sunday morning.
Armed police officers and paramedics attempted to treat the 27-year-old victim for "critical injuries to the head and torso" at the scene, but he was pronounced dead not long after being taken to hospital, according to a police statement.
Detectives currently believe the killing was "targeted" and have released a description of the suspected assassin — who remains at large — as being "in his late 20s, white, of medium build, dressed all in black, and wearing a high-vis orange jacket".
"The investigation into this shocking incident is in its very early stages, and we are keen to speak to anyone who may have information which could help us establish the full circumstances and find those responsible," commented Detective Chief Superintendent Natalie Perischine.
"We share the community's shock that this could happen in a residential street in broad daylight late on a Sunday morning. I want to reassure the public that gun crime will not be tolerated on the streets of Merseyside at any time of day, and that we will thoroughly investigate any information given to us so we can put anyone who carries guns on our streets behind bars," she added.
"I appeal again to anyone who may have seen the incident itself, or someone making off on foot or on a pedal bike, to please get in touch."
London Police Appeal For Information After Fourth Shooting in Two Days, Illegal Gun Factory Discovered https://t.co/LO0NPlvE6s

— Breitbart London (@BreitbartLondon) August 22, 2018
Gun crime has risen sharply in Britain in recent years, particularly in the diverse capital of London, led by Labour's Sadiq Khan.
Firearms offences there have risen by 44 percent between 2014 and the year ending October 2017, according to a Greater London Authority report — which further noted that almost half of all shootings are related to gang activity.
This is despite Britain boasting some of the most draconian gun control legislation in the West, with no ordinary citizens beyond a small number of current and former armed forces, police, etc. personnel in Northern Ireland being allowed to carry firearms for personal protection.
Even carrying or possessing non-lethal articles for self-defence is generally illegal, with civilians completely banned from owning pepper spray and other non-lethal deterrents. This blanket-ban led to the unusual situation in September when a Dutch tourist was arrested in central London for having a small keychain taser, which he had inadvertently brought into the country without realising it was illegal.
Follow Jack Montgomery on Twitter:

 @JackBMontgomery
Follow Breitbart London on Facebook:

 Breitbart London
http://feedproxy.google.com/~r/breitbart/~3/Y-8ag-5kTEk/