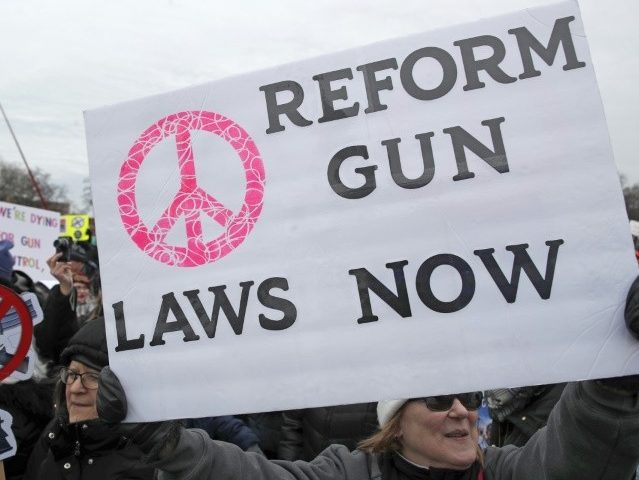 The gun control group "Guns Down America" is asking citizens to send a text alerting authorities if they see an armed citizen near a polling area.
They suggest their request is made out of concern of the political climate under President Trump.
USA Today quoted Guns Down America director Igor Volsky saying, "Given the troubling political rhetoric we've seen over the last two years, and that guns are far too easy to obtain, this campaign will help the majority of Americans who believe that fewer guns keeps us safer fight back and cast their ballots free from fear of intimidation."
Volsky wants citizens to text "Guns Down" to 91990 to report armed citizens.
Ironically, Volsky did not not mention former Attorney General Eric Holder's recent comments about his political opponents, wherein Holder said, "When they go low, we kick 'em."
AWR Hawkins is an award-winning Second Amendment columnist for Breitbart News, the host of the Breitbart podcast Bullets with AWR Hawkins, and the writer/curator of Down Range with AWR Hawkins, a weekly newsletter focused on all things Second Amendment, also for Breitbart News. He is the political analyst for Armed American Radio. Follow him on Twitter: @AWRHawkins. Reach him directly at awrhawkins@breitbart.com. Sign up to get Down Range at breitbart.com/downrange.
http://feedproxy.google.com/~r/breitbart/~3/dUjkC22b2XM/