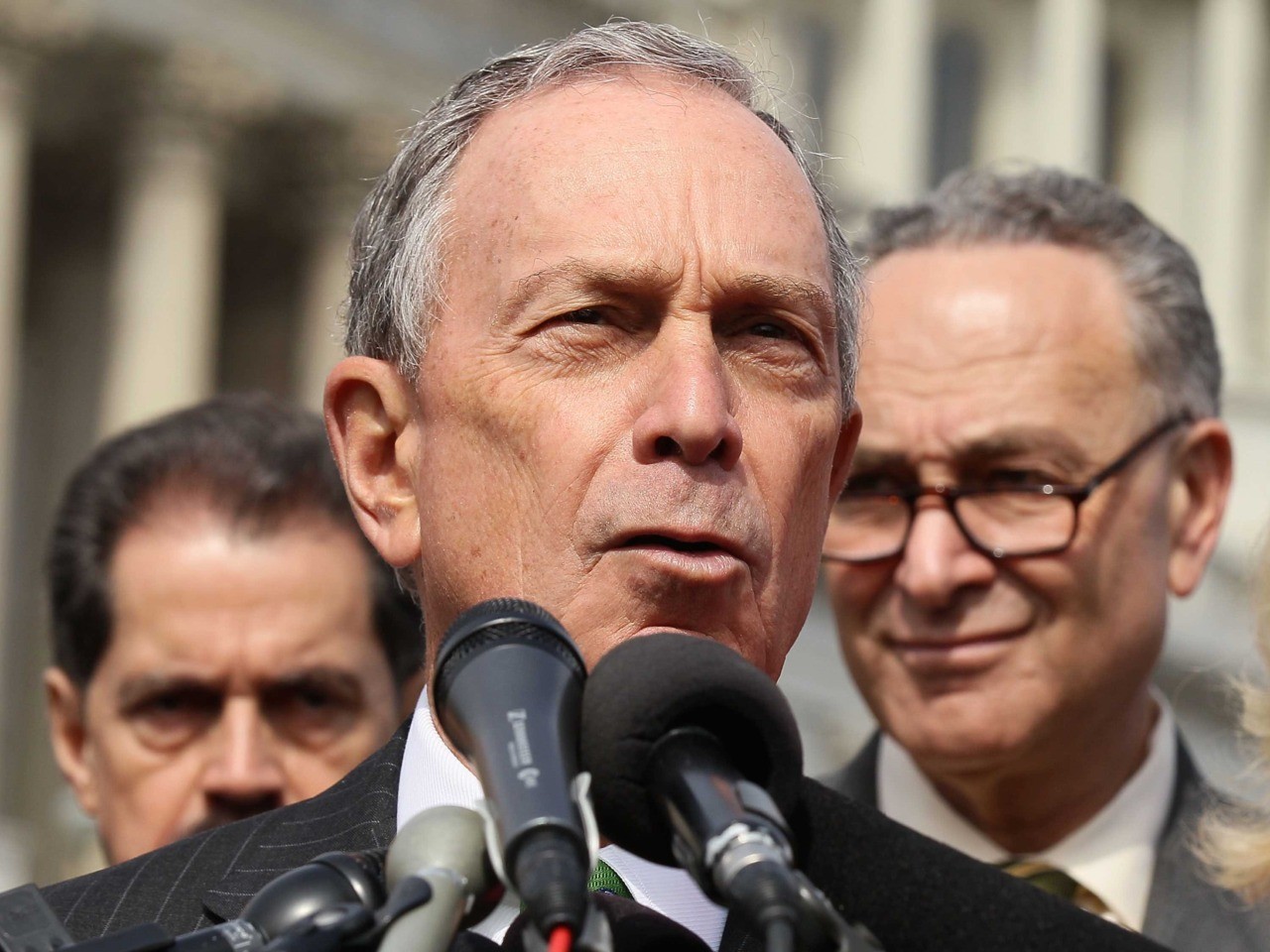 Former New York City mayor Michael Bloomberg is spending $4 million to defeat incumbent Republican Dana Rohrabacher — making the race for California's 48th congressional district the most expensive in the country.
The Orange County Register notes that $108 million has already been spent on four congressional districts in Orange County, a traditionally Republican area that has trended Democratic due to demographic changes — not only immigration, but the leftward shift of wealthy suburban voters. But the $4 million the Bloomberg is spending on attack ads against Rohrabacher, and to help Democrat challenger Harley Rouda, makes it the most expensive.
Rohrabacher is a conservative known for his tough stands on many key issues, including immigration — but also for his passionate advocacy for the legalization of marijuana. (Last week, Breitbart News accompanied Rohrabacher on a trip with a busload of senior citizens to a marijuana dispensary.) Democrats have attacked him for favoring more cordial relations with Russia, a position that was held by Barack Obama for the first six years of his administration.
Recently, Rohrabacher took a slim lead in the polls, though the race is still considered a dead heat. Rohrabacher trounced his rival in a debate on local public television, as Rouda could not shake off the fact that he had proposed giving free Medicare to illegal aliens. Footage also emerged of the Democrat and his campaign complaining and threatening to quit the debate because the congressman had brought notes with him into the television studio.
Bloomberg, a major funder of gun control efforts around the country, is spending $100 million to elect Democrats in 2018. His first ad targets Rohrabacher on the issue of climate change, according to the Los Angeles Times.
Rohrabacher's campaign responded to the Times: ""Billionaires from San Francisco and New York City are pouring millions of dollars into this district to buy the election for Nancy Pelosi and advance their own personal agendas. … Their attack ads are intended [to] mislead and to distort Rep. Rohrabacher's record. It won't work."
The Times also noted that so much money is being spent on ads targeting Rohrabacher that he has effectively been crowded out of local broadcast television markets: "On Thursday, Rouda, the Bloomberg group and a Democratic super PAC were all airing ads pounding Rohrabacher on ABC, CBS, NBC and Fox stations with no counter-spots defending the congressman."
Despite the strong challenge, Rohrabacher has been jovial throughout the election, confident that he can win if he keeps fighting. Earlier this year, he helped efforts by conservative activists throughout Orange County to encourage their local governments to dissent from the state's "sanctuary" laws. He also voted against President Donald Trump's tax cut, because the cap on state and local tax deductions could hurt some local property owners.
Rohrabacher, a former speechwriter for President Ronald Reagan, has represented the 48th district for decades.
Joel B. Pollak is Senior Editor-at-Large at Breitbart News. He is a winner of the 2018 Robert Novak Journalism Alumni Fellowship. He is also the co-author of How Trump Won: The Inside Story of a Revolution, which is available from Regnery. Follow him on Twitter at @joelpollak.
http://feedproxy.google.com/~r/breitbart/~3/490XGYTwvhg/