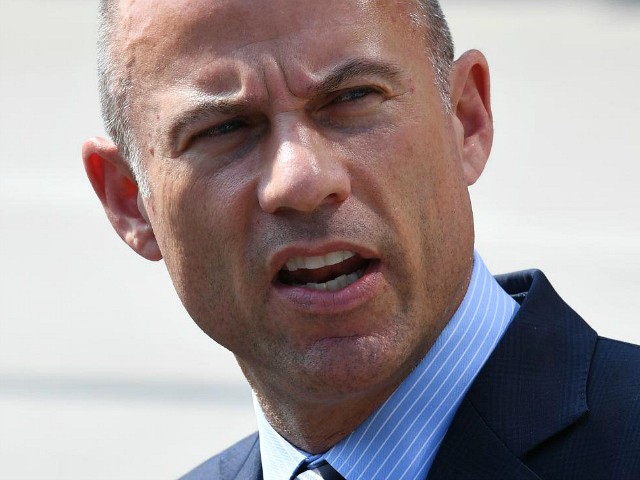 Senate Judiciary Committee Chairman Chuck Grassley (R-IA) referred Michael Avenatti to the Justice Department for a second criminal investigation after one of his clients claimed he "twisted her words" when providing a sworn statement on Supreme Court Justice Brett Kavanaugh.
The referral, which Grassley sent to Attorney General Jeff Sessions and FBI Director Christopher Way on Friday, referenced the second sworn declaration Avenatti submitted to the Judiciary Committee which reportedly backed up Kavanaugh accuser Julie Swetnick's claims.
The unidentified woman said in her sworn testimony, which Avenatti posted, that she witnessed Kavanaugh "spike" the punch bowl at a high school party in the early 1980s.
But NBC News revealed the second Kavanaugh accuser recanted her allegations before Avenatti could promote her statement on social media, and claimed the attorney "twisted her words."
In an interview with the outlet on September 30, the woman claimed, "I didn't ever think it was Brett," denying that the Supreme Court justice acted inappropriately towards women or spiked drinks at parties.
Grassley noted that the woman's sworn statement to the committee on October 2 appeared "to be an outright fraud."
"In light of this new information, I am now referring Mr. Avenatti for investigation of additional potential violations of those same laws, stemming from a second declaration he submitted to the Committee that also appears to contain materially false statements," the Senate Judiciary Chairman said.
Once Avenatti found out he was being hit with a second criminal probe, he called Grassley "ignorant" for demanding an investigation that Avenatti said "will likely never happen":
How ignorant is Grassley? He keeps publicly demanding an investigation knowing full well that it will likely never happen – it is all for show. And if it does, he has placed Kavanaugh at risk of being removed from the SCOTUS. This is what happens when you never attend law school.

— Michael Avenatti (@MichaelAvenatti) October 26, 2018
This is the second time this week Avenatti has been referred to the Justice Department for an investigation. Grassley referred Avenatti and Swetnick to the Justice Department for a criminal probe on Thursday for allegedly making false statements during Kavanaugh's confirmation process.
http://feedproxy.google.com/~r/breitbart/~3/QomO6q_CX30/