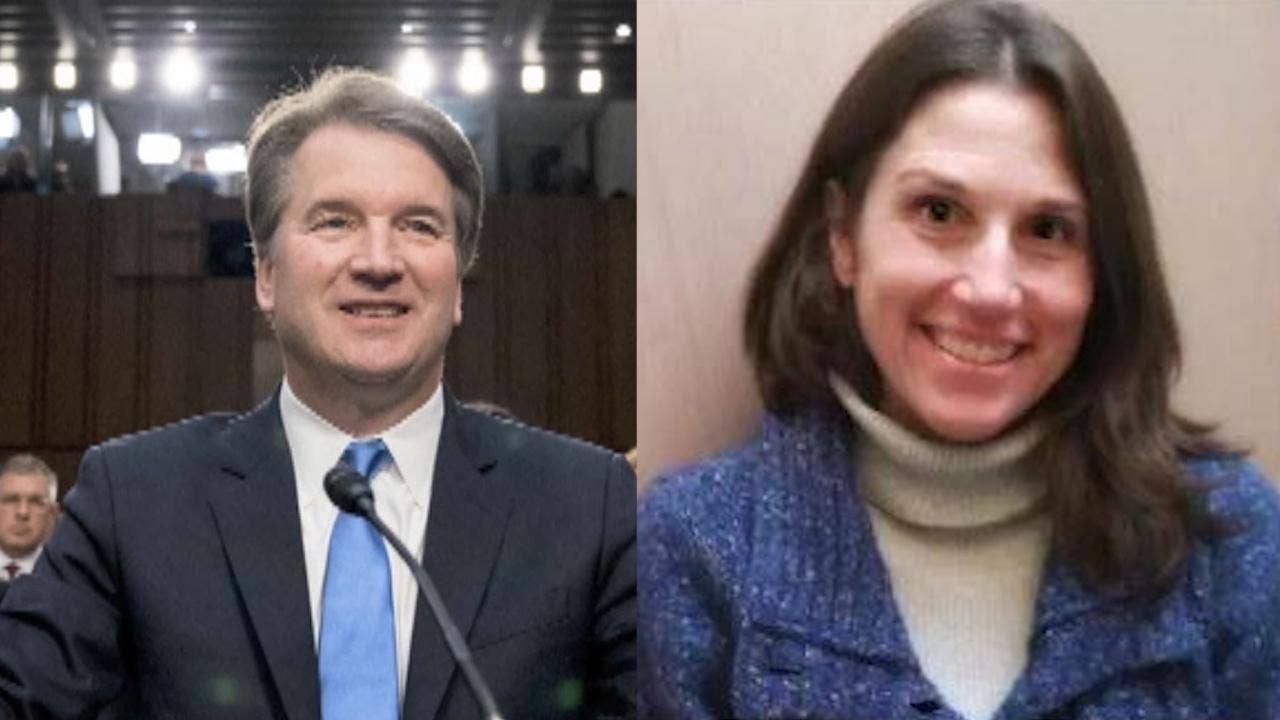 Senate Judiciary Committee Chairman Chuck Grassley has rejected a claim published by The New Yorker that top Republicans had learned of the latest sexual misconduct allegation against Supreme Court nominee Brett Kavanaugh days in advance of the magazine's story on Sunday.
In the piece, co-bylined by Pulitzer Prize winner Ronan Farrow and Jane Mayer, The New Yorker reported that "[s]enior Republican staffers … learned of the allegation last week and, in conversations with The New Yorker, expressed concern about its potential impact on Kavanaugh's nomination."
The piece did not explicitly specify that the Republican staffers were employed by Senate offices. However, Farrow and Mayer suggested as much: "Soon after, Senate Republicans issued renewed calls to accelerate the timing of a committee vote."
But in a statement Sunday night, Grassley, R-Iowa, flatly denied the implication that Senate Republicans had advance knowledge of the allegations by former Kavanaugh classmate Debbie Ramirez.
'LAZY AT BEST, SLIMY AT WORST': MEDIA CRITICS PUSH BACK ON NEW YORKER STORY
"The committee's majority staff learned the allegations made by Deborah Ramirez about Judge Kavanaugh from this evening's New Yorker report," Grassley said in the statement.
He pointed to the article's reporting that the "offices of at least four Democratic senators have received information about the allegation, and at least two have begun investigating it."
"Neither she nor her legal representative have contacted the chairman's office," Grassley continuted. "The article reports that Democratic staff were aware of these allegations, but they never informed Republican staff."
In the story, Ramirez claimed Kavanaugh exposed himself to her while she was intoxicated during a drinking game in the 1983-84 academic year at Yale University, when Kavanaugh was a freshman.
She also claimed she inadvertently touched Kavanaugh's penis when she pushed him away and said the incident left her "embarrassed and ashamed and humiliated."
WATCH: TOP DEMOCRATIC SENATOR SAYS KAVANAUGH DOESN'T DESERVE DUE PROCESS BECAUSE HE'S CONSERVATIVE
Kavanaugh has denied the allegations, calling them part of an organized smear campaign. He will appear on Fox News at 7 P.M. EST, along with his wife Ashley, to discuss the claims.
The New Yorker's report stated that the magazine had not corroborated that Kavanaugh was at the party in question. An anonymous male classmate said he was told that Kavanaugh had exposed himself to Ramirez during the following days.
Ramirez admitted to the magazine that she does not fully remember the alleged incident because she had been drinking at the time. The magazine also reported that Ramirez spent six days "carefully assessing her memories and consulting with her attorney" before telling the full version of her story.
HOW MANY PEOPLE WERE AT THE PARTY? KEY DETAILS SHIFT IN CHRISTINE FORD'S STORY ACCUSING KAVANAUGH OF SEX ASSAULT
Kavanaugh's confirmation was roiled last week amid sexual assault allegations by Christine Blasey Ford, a California professor who said Kavanaugh forcibly threw her on a bed and covered her mouth at a house party in the 1980s.
Ford has told The Washington Post that there were a total of "four boys at the party" where the alleged episode occured, and that two — Kavanaugh and his friend Mark Judge — had been in the room during her attack. She said that her therapist had made an error by indicating she had told him in 2012 that all four boys had been involved in attacking her.
Those boys purportedly included Kavanaugh, Judge, and another classmate, Patrick Smyth — all of whom have since denied to the Senate Judiciary Committee, under penalty of felony, any knowledge of the particular party in question, as well as any misconduct by Kavanaugh.
However, a woman, Leland Ingham Keyser, a former classmate of Ford's at the Holton-Arms all-girls school in Maryland, has since been identified by Ford as the fourth witness at the party. In a dramatic twist, Keyser, who has never been describable as a "boy," emerged Saturday night to say she doesn't know Kavanaugh or remember being at the party with him.
In a full-throated defense of Kavanaugh on the Senate floor on Monday, Senate Majority Leader Mitch McConnell, R-Ky., slammed Democrats for leaking Ford's accusation to the media after sitting on it for more than six weeks, which he said had compromised her desired anonymity.
McConnell also noted that "literally every person who was supposedly there" during Kavanaugh's alleged assaults have disputed that the episodes occuredat all.
Fox News' Alex Pappas contributed to this report.
http://feeds.foxnews.com/~r/foxnews/politics/~3/TKBAYloiuqc/grassley-denies-new-yorker-claim-that-gop-sat-on-new-kavanaugh-allegations-says-dems-never-informed-republican-staff.html