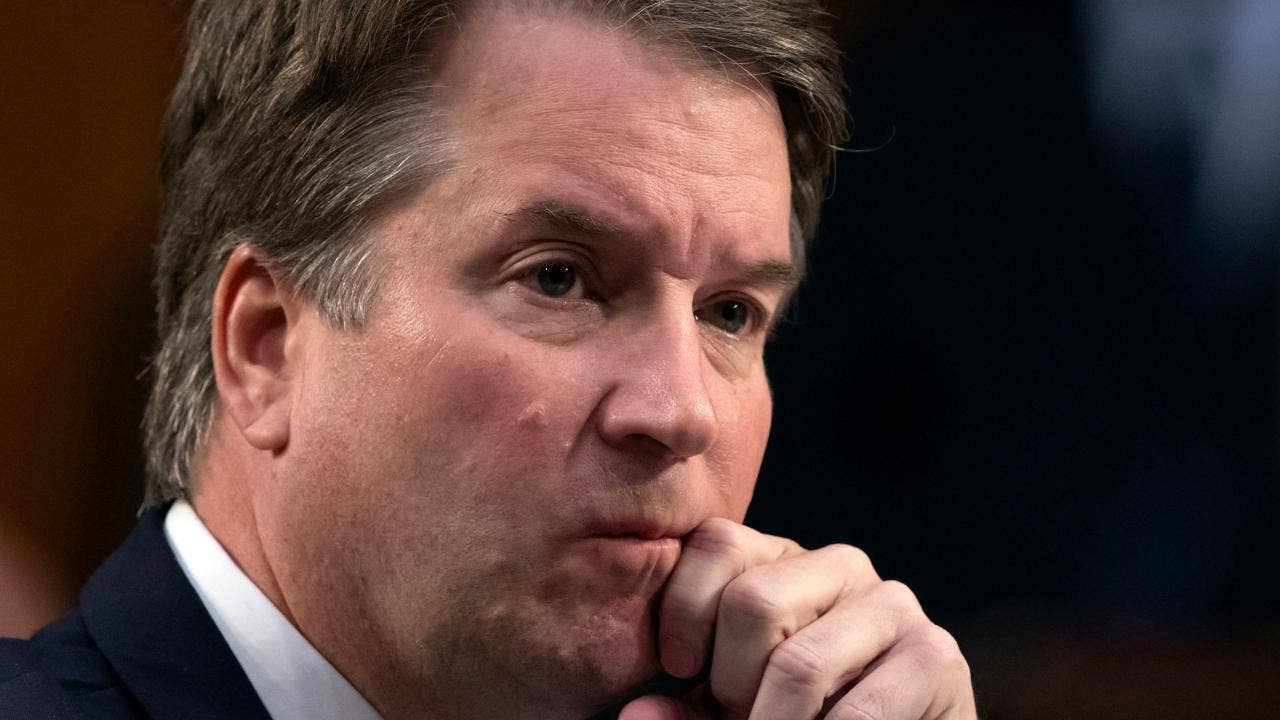 Senate Judiciary Committee Chairman Chuck Grassley and other top Republicans on Wednesday urged Christine Blasey Ford to reconsider her apparent refusal to testify next week about her decades-old sexual assault allegations against Supreme Court nominee Brett Kavanaugh.
Meanwhile, sources tell Fox News that the White House confirmation team conducted a so-called "murder board" with Kavanaugh Tuesday in preparation for Monday's scheduled hearing. Sources say he did well in the session, and that "he was solid – there was no wavering."
On Tuesday night, Ford's lawyers wrote to Grassley that "an FBI investigation of the incident should be the first step in addressing her allegations," rather than a Senate hearing before politicians "who appear to have made up their minds."
The attorneys, Lisa Banks and Debra Katz, asserted that her family "was forced to relocate out of their home" and that "her email has been hacked, and she has been impersonated online."
They also criticized Grassley for proposing to put Ford at "the same table as Judge Kavanaugh in front of two dozen U.S. Senators on national television to relive this traumatic and harrowing incident."
In response, Grassley flatly denied that he had ever suggested that arrangement, and insisted he has made every effort to accomodate the accuser.
KAVANAUGH ACCUSER DEMANDS 'FULL INVESTIGATION' BY FBI BEFORE SHE'LL TESTIFY
"In recognition of how difficult it can be to discuss allegations of this kind in public, I have also offered [Ford] the choice of testifying in either a public or closed session of the hearing," Grassley wrote Wednesday to Ford's attorneys.
"You have stated repeatedly that Dr. Ford wants to tell her story," Grassley said. "I sincerely hope that Dr. Ford will accept my invitation to do so, either privately or publicly, on Monday. In the meantime, my staff would still welcome the opportunity to speak with Dr. Ford at a time and place convenient to her."
Grassley was joined in that sentiment by Maine Republican Sen. Susan Collins, a moderate considered a key potential swing vote on Kavanaugh's confirmation. 
"I hope that Dr. Ford will reconsider and testify before the Senate Judiciary Committee on Monday," Collins tweeted. "It is my understanding that the Committee has offered to hold either a public or a private session, whichever would make her more comfortable."
WATCH: FEINSTEIN ADMITS SHE CAN'T BE SURE ACCUSER BEING COMPLETELY 'TRUTHFUL'
Grassley added that it was not the FBI's job to review the allegations against Kavanaugh.
 "It is not the FBI's role to investigate a matter such as this," he wrote. "The Constitution assigns the Senate, and only the Senate, with the task of advising the President on his nominee and consenting to the nomination if the circumstances merit. We have no power to commandeer an Executive Branch agency into conducting our due diligence."
The FBI conducted a background check of Kavanaugh as part of the Supreme Court nomination process. When Senate Judiciary Committee ranking Democrat Dianne Feinstein alerted federal authorities to the allegations against Kavanaugh last week, they forwarded the information to the White House.
Fox News has learned that the FBI would need explicit instructions to investigate the matter further, because it falls outside any applicable statute of limitations and seemingly does not involve a federal crime.
On Tuesday, a federal law enforcement official told Fox News, "It's totally inappropriate for someone to demand we use law enforcement resources to investigate a 35-year-old allegation when she won't go under oath and can't remember key details including when or where it happened."
Speaking to reporters on Wednesday, President Trump called Kavanaugh's treatment "very unfair," and added that the FBI has "investigated about six times before, and it seems that they don't do that," meaning conduct the kind of extensive follow-up requested by Ford.
"If she shows up, that would be wonderful. If she doesn't show up, that would be unfortunate," he said. "If she shows up and makes a credible showing, that will be very interesting, and we'll have to make a decision. But I can only say this: He is such an outstanding man. Very hard for me to imagine that anything happened."
POLYGRAPH EXAM TAKEN BY KAVANAUGH ACCUSER COMES UNDER SCRUTINY
Kavanaugh's nomination troubles began last week after a leak to The Intercept revealed that Feinstein was in possession of a supposedly damning letter relevant to his confirmation. Republicans have charged that Senate Democrats orchestrated that leak, which then prompted Feinstein to discuss the letter and its then-anonymous accusations publicly and with the FBI.
Ford went public on Sunday, alleging that Kavanaugh forced himself onto her and covered her mouth in the 1980s, when Kavanaugh was 17 and she was 15. Ford did not mention the incident to others by her own admission until 2012, according to The Washington Post, when her therapist recorded her claim that four people were involved.
On the advice of Katz, a lawyer who has previously downplayed sexual assault allegations against former President Bill Clinton and former Sen. Al Franken, Ford took and passed a polygraph exam, the Post reported.
Ford has since claimed that the therapist incorrectly transcribed that detail, and that she had said there were only two people in the room. Her husband has maintained that Ford mentioned Kavanaugh in the therapy sessions.
Ford also told The Post she could not remember in whose house the alleged incident occurred, the exact month of the episode, or why there was a gathering there.
Fox News' John Roberts contributed to this report.
http://feeds.foxnews.com/~r/foxnews/politics/~3/80f7XN6GlKA/grassley-collins-urge-kavanaugh-accuser-christine-ford-to-reconsider-apparent-refusal-to-testify.html