An ongoing turf war for control of a key logistical city in the border state of Tamaulipas is spreading terror among locals as new kidnappings and shootouts led to the deaths of innocent bystanders.
The violence took place this week in Ciudad Mante when a group of gunmen from the Gulf Cartel riding in a Jeep Cherokee kidnapped an electrical worker. Authorities identified the kidnapping victim as 42-year-old Eder Ricardo Alvarado.
Ciudad Mante is in the southeastern part of Tamaulipas and has a long history of cartel violence. The violence takes place due to the region's highways that are used to move large shipments of drugs from the western and southern parts of Mexico through the state of San Luis Potosi and onto the highways of Tamaulipas as they move north toward the Texas border.
Hours later those gunmen turned Alvarado over to another group of gunmen riding in a 2000 model Grand Am.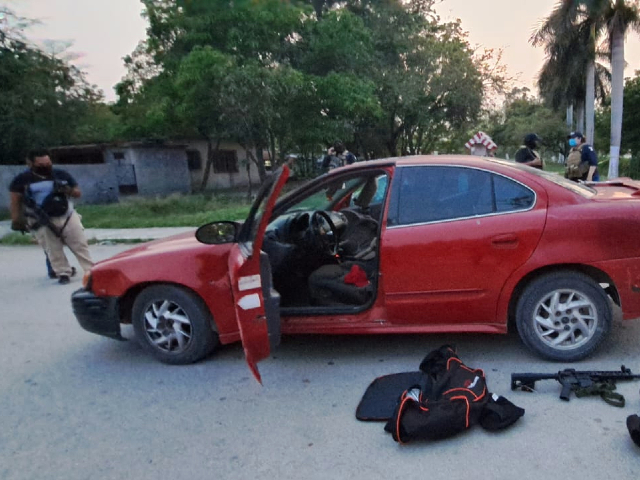 A squad of Tamaulipas police officers spotted the gunmen during the handoff and tried to intervene by setting off a shootout with the gunmen in the sedan. During the shootout, authorities killed one gunman and arrested two others. However, during the clash they injured Alvarado. Following the arrest, authorities found body armor, weapons, as well as shovels, a machete, and a handsaw. Law enforcement sources revealed to Breitbart Texas that the cutting tools would be used to dismember the bodies of their victims and then bury them in clandestine gravesites.
The gunmen in the Cherokee managed to avoid law enforcement as they tried to flee. Subsequently, a group of rival gunmen spotted them and chased them down. The gunmen in the two vehicles exchanged gunfire as the group in the jeep managed to escape.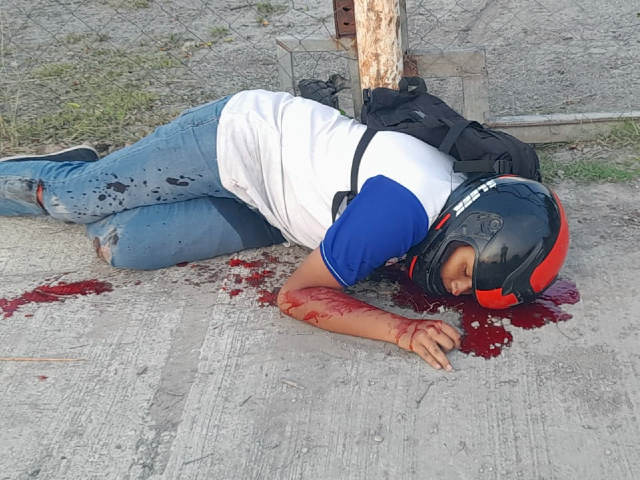 During that second clash, stray bullets hit two innocent bystanders killing one of them. According to information provided to Breitbart Texas by Tamaulipas law enforcement, 16-year-old Daniel Guerrero Contreras was riding his moped on his way home from school when he was caught by a stray bullet. The innocent teenager died at the scene. A second teenager identified only as an 18-year-old male was also struck by a stray bullet fired by the gunmen.
Editor's Note: Breitbart Texas traveled to Mexico City and the states of Tamaulipas, Coahuila, and Nuevo León to recruit citizen journalists willing to risk their lives and expose the cartels silencing their communities. The writers would face certain death at the hands of the various cartels that operate in those areas including the Gulf Cartel and Los Zetas if a pseudonym were not used. Breitbart Texas' Cartel Chronicles are published in both English and their original Spanish. This article was written by "Francisco Morales" from Tamaulipas.
https://www.breitbart.com/border/2023/04/23/graphic-two-innocent-teens-killed-in-mexico-during-cartel-shootout-near-border/