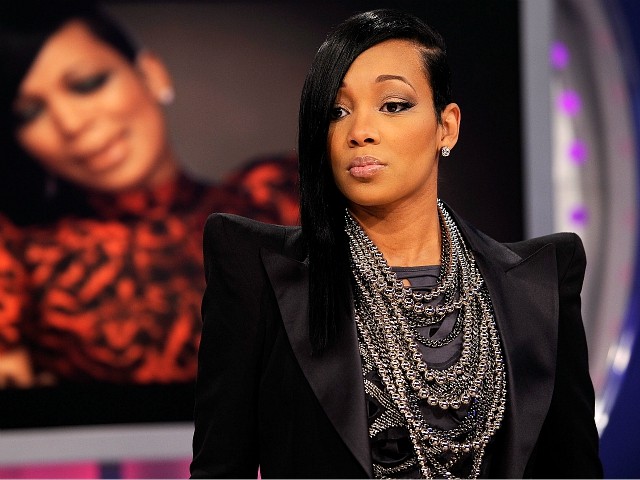 R&B singer Monica lashed out at Rap superstar Kanye West for his constant kind words and support for President Donald Trump.
The Grammy-winning singer, whose real name is Monica Denise Brown, said Kanye needs to get back on the left-wing reservation and join other blacks so that they are "all speaking together" on black issues, TMZ reported.
"You know what," Monica said of Kanye, "he has to reassess this entire relationship. I think that is is going to continually hurt us if we aren't all speaking together in the right places, making the right decisions, doing it the right way."
"I think that a lot of times it's not what you do it's how you do it," the singer continued, "and how he's gone about it has been very conflicting and it's left people to not even hear what he's saying at this point."
"The Boy Is Mine" singer added that Kanye's relationship with Trump needs to be "demolished" because it "is not as productive as our communities need it to be." She did not say exactly says who she thought she was speaking for.
Kanye has repeatedly said that he does not have to think the same way as people like Monica think, and that he can think on his own without their effort to control him and their attempts to stage his interactions with the president.
Still, the singer also went on to commend West and his wife Kim Kardashian, for convincing Trump to give clemency to 63-year-old Alice Johnson, who was serving a life sentence for a non-violent drug offense.
Monica insisted that people should not necessarily group Kim with Kanye just because they are married. "His stance has been very different than hers. Kim's stance has been different. You know, people group you together because you're married. We don't know what they talking about behind closed doors. She may feel just like we do."
Monica concluded by asking if Trump was the president who could help "create all of this change?"
"I don't think so," she said.
Follow Warner Todd Huston on Twitter @warnerthuston.
http://feedproxy.google.com/~r/breitbart/~3/CS-q6RUXd_o/