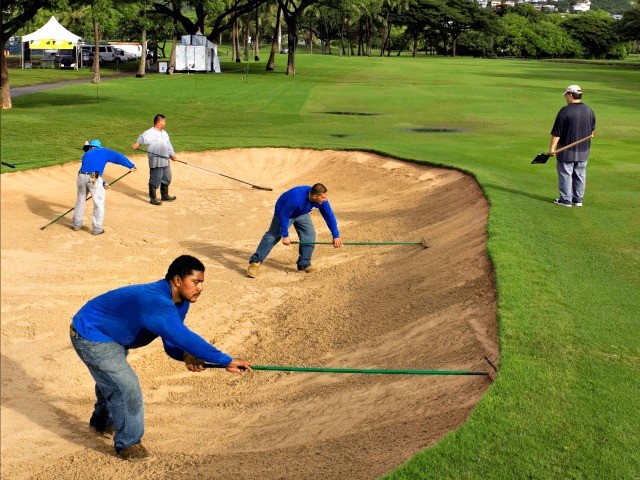 A plan to massively expand the importation of low-skilled foreign workers to the United States would allow American businesses to hire an unlimited number of foreigners instead of American citizens.
Every year, the U.S. companies are allowed to import 66,000 low-skilled H-2B foreign workers to take blue-collar, non-agricultural jobs. The H-2B visa program is used by businesses to bring in cheaper, foreign workers and has contributed to blue-collar Americans having their wages undercut.
As Breitbart News reported, Sen. Thom Tillis (R-NC), Sen. Chuck Grassley (R-IA), Sen. Mike Rounds (R-SC), and Rep. Andy Harris (R-MD) have cut a deal with the business lobby to allow businesses to import as many foreign workers — instead of hiring blue-collar Americans — so long as they meet certain requirements.
Report: GOP Cuts Deal with Business Lobby for 2X Importation of Foreign Workershttps://t.co/LAWW3LJ3kH

— John Binder 👽 (@JxhnBinder) November 27, 2018
Though the deal has been billed as increasing the H-2B visa cap to 132,000 a year, businesses located in regions that have been hit by recent natural disasters would be allowed to hire as many foreign workers through the program as they want.
Additionally, businesses that hire H-2B foreign workers would be mandated to use E-Verify, the system that certifies a worker is not an illegal alien, for new hires. But, should the business find that they have hired illegal aliens, those workers can be readily replaced with H-2B foreign workers. This would not count against the 132,000 annual cap, just like the natural disaster exemption.
Rosemary Jenks with NumbersUSA — an organization that advocates for a national immigration policy in the interest of American workers — said she has "never seen" anything like this particular deal between lawmakers and their business donors for cheap, foreign labor.
"In 28 years of working in Washington, I have never seen congressional staffers sign an agreement with lobbying organizations to produce special-interest legislation that directly benefits those lobbying groups," Jenks said. "I'm sure their constituents would love to hear them explain why they are so eager to help employers keep wages down for lower-skilled American workers."
Republican lawmakers are looking to slip the more than doubling of the H-2B visa program into a last-second spending bill that is expected to be passed before the new year.
In total, there are roughly 1.5 million foreign workers in U.S. college-graduate jobs, plus at least 300,000 blue-collar or manual labor jobs. Meanwhile, there are five million Americans who are not in the labor force who want a job with more than 500,000 Americans saying they are discouraged by their job prospects.
Every year, America's working and middle class have their wages reduced by an inflow of more than 1.5 million mostly low-skilled foreign workers who are admitted to the country. This importation of illegal and legal foreign workers has left the country's bottom line of workers with stagnant wages since the 1970s and forces them to compete with foreign workers for blue-collar jobs.
John Binder is a reporter for Breitbart News. Follow him on Twitter at @JxhnBinder.
http://feedproxy.google.com/~r/breitbart/~3/lDRhjQHmtao/