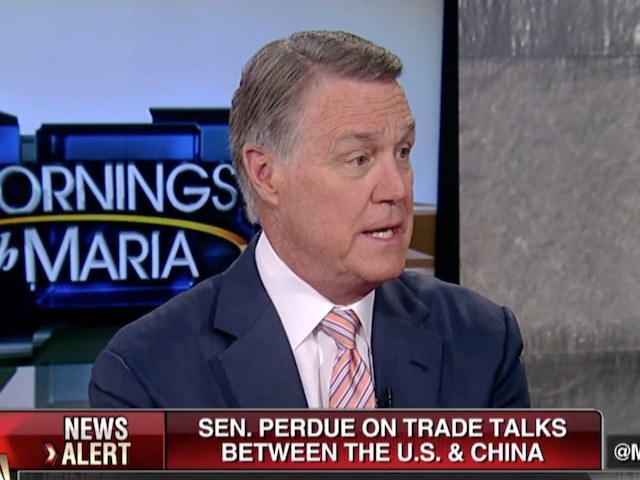 Tuesday in an interview on Fox Business Network's "Mornings with Maria," Senator David Perdue (R-GA) criticized the Democrats' handling of the sexual assault allegations against Supreme Court justice nominee Brett Kavanaugh, calling it "politicized."
"[Democrats] have certainly politicized this. They held onto the letter, first of all, for weeks. This didn't come to the committee first, which is the normal protocol," Perdue told host Maria Bartiromo.
He added, "This went to the media directly. Actually, it was leaked by one of the Democratic senators. [Chuck]  Schumer said he would do anything in his power to keep Judge Kavanaugh from being confirmed."
Perdue said both Kavanaugh and his accuser, Dr. Christine Blasey Ford, should be heard and then the vote to confirm Kavanaugh to the Supreme Court should be held.
"I think Senator Grassley has done a fantastic job of making sure that this accuser, Dr. Ford, gets her moment. We should do that. Let's hear her out, but let's do what we should do and let Kavanaugh come in and give his side, too, and then move to a vote. The American people demand that," stated Perdue.
Follow Trent Baker on Twitter @MagnifiTrent
http://feedproxy.google.com/~r/breitbart/~3/oriwQdKk2yc/