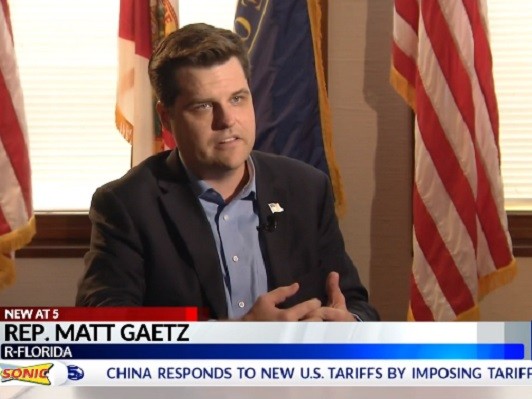 In an interview that aired on Mobile, AL CBS affiliate WKRG on Wednesday, Rep. Matt Gaetz (R-FL) declared it was time for Attorney General Jeff Sessions to "step aside" in his duties as head of the Justice Department.
According to Gaetz, Deputy Attorney General Rod Rosenstein was in charge of the Justice Department, not Sessions.
"I think that he is impaired in doing the job and frankly he should step aside," Gaetz said. "Jeff Sessions is not in control of the Department of Justice right now. Rod Rosenstein is."
Gaetz's comments come on the heels of President Donald Trump taking aim at Sessions by saying he "didn't have an attorney general.
"We can do better," Gaetz said according to the WKRG report.
Follow Jeff Poor on Twitter @jeff_poor
http://feedproxy.google.com/~r/breitbart/~3/DL1Kt9JzRlA/