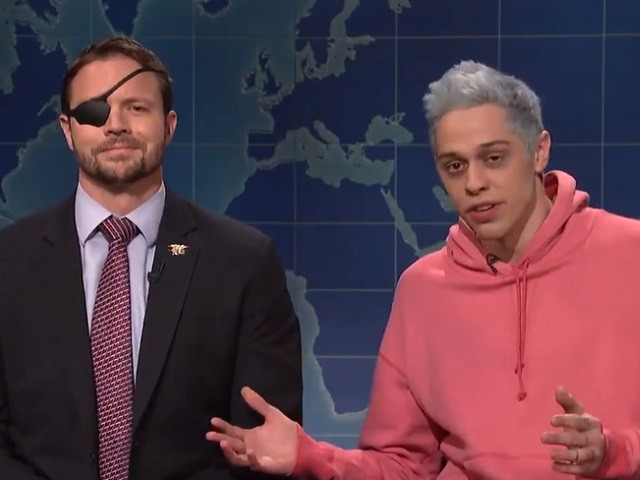 On this weekend's "Saturday Night Live" during the "Weekend Update" segment, Rep.-elect Dan Crenshaw (R-TX) appeared one week after being described as a "hitman in a porno movie" by cast member Pete Davidson during the same segment.
After last week's episode aired, Davidson took a lot of criticism for his jab at Crenshaw, a former lieutenant commander in the U.S. Navy who lost his eye in active service and won his bid as a Republican candidate to represent Texas's 2nd Congressional District.
"In what I'm sure was a huge shock for people who know me, I made a poor choice last week," Davidson said. "I made a joke about Lieutenant Commander Dan Crenshaw, and on behalf of the show and myself, I apologize."
After taking a few obligatory jabs at Davidson, Crenshaw used his appearance to make a plea for remembrance of those that served and died as the Veterans Day holiday approaches.
"There's a lot of lessons to learn here," he said. "Not just that the left and the right can still agree on some things, but also this: Americans can forgive one another. We can remember what brings us together as a country and still see the good in each other. This is Veterans Day weekend, which means that it's a good time for every American to connect with a veteran."
"And never forget those we lost on 9/11, heroes like Pete's father," Crenshaw added. "So I'll just say, Pete, never forget."
Follow Jeff Poor on Twitter @jeff_poor
http://feedproxy.google.com/~r/breitbart/~3/_M9q_s8A7gI/