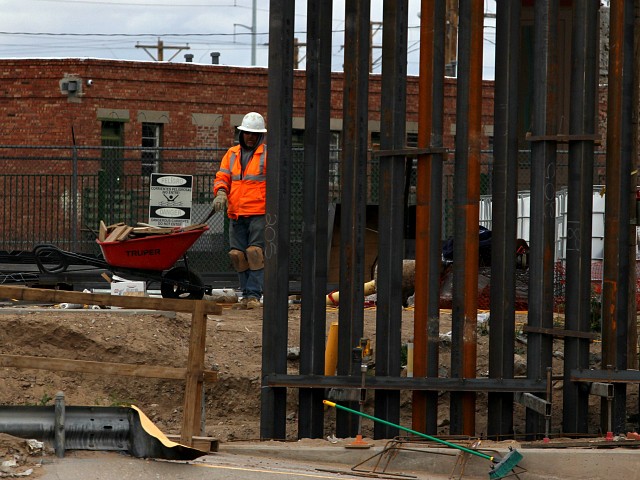 Arizona Republican Rep. Andy Biggs, a member of the conservative House Freedom Caucus, slammed details of the deal on border funding reached by congressional negotiators .
"The American people should be outraged when they learn about the border security provisions of this deal. Instead of President Trump's requested amount of $5.7 billion for the wall – as opposed to the $25 billion he really needs – conferees will provide less than $2 billion," he said in a statement.
"Instead of empowering ICE to do their jobs to protect the homeland from criminally violent illegal aliens, conferees agreed to limit their abilities to detain them. Instead of listening to Border Patrol experts, conferees decided to chart their own path towards a politically comfortable solution," he wrote.
Details of the deal emerged Monday evening, as Trump was getting ready to host a rally at the border in El Paso, Texas.
The deal, according to details by the Washington Post, includes about $1.3 billion in border wall funding — a fraction of the $5.7 billion that Trump had requested from Republicans and Democrats.
This funding would provide about 55 miles of new border wall along the roughly 2,000-mile long southern border. It would also keep detention space for federal immigration officials to detain illegal aliens and border crossers at the same levels that have been funded over the last two years.
The deal includes about 40,250 beds for immigration detention facilities, about 11,500 fewer beds than Trump had requested.
Biggs slammed the deal as a "bipartisan failure," and urged the president to use his existing authorities to find money for the border wall, as well as declare a national emergency to access other funds if necessary.
"Congress has failed again to secure the border. Sadly, this is a bipartisan failure," he said.
"President Trump now has one choice. I urge President Trump to use the authority Congress has already delegated to the executive branch to begin building the wall and additional border security measures. The American people deserve a secure border," he said.
http://feedproxy.google.com/~r/breitbart/~3/obQnzVXfInk/