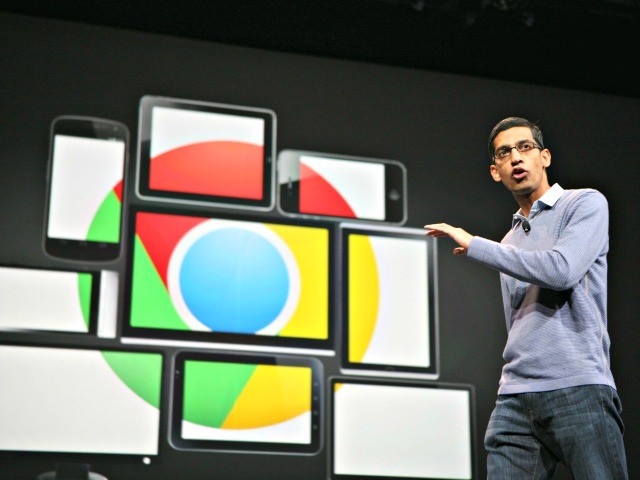 Following a report that Google failed to notify hundreds of thousands of users that their personal information may have been exposed by a data breach, the tech giant has shut down its Google+ social media platform.
The Wrap reports that following the Wall Street Journal's report that Google failed to notify hundreds of thousands of Google+ users that their personal information had been exposed by a bug, Google has shut down its social media platform.
According to an internal memo obtained by the Wall Street Journal, a bug in the Google+ platform gave third-party developers access to individual Google+ accounts since 2015 and Google staff were aware of the problem since March, but decided not to notify users that their personal information could be vulnerable because it would bring the company "into the spotlight alongside or even instead of Facebook despite having stayed under the radar throughout the Cambridge Analytica scandal."
The WSJ reported that the bug gave developers access to information such as users names, emails, birthdays, pictures, work history, and relationship status. In a blog post, Google stated that they "cannot confirm which users were impacted by this bug" but "up to 500,000 Google+ accounts were potentially affected." Google further stated that there was "no evidence" that the 438 developers that had access to the bug were aware of it or used it to access users personal info.
Breitbart News reporter Charlie Nash reported Monday  that Google did not come forward about the data leak for fear of facing harsh regulation from Congress.
Nash wrote:
Google's legal and policy team, however, made it clear to the company's executives that sharing information of the data exposure with the public would create "immediate regulatory interest" at a time when Google was, and still is, facing an increasing amount of calls for regulation from activists, politicians, organizations, and data experts.

The Wall Street Journal also claimed Google didn't want to "invite comparisons to Facebook's leak of user information to data firm Cambridge Analytica."

In response to the story, BuzzFeed News tech reporter Ryan Mac declared, "The story here isn't really the potential data breach (which may affected hundreds of thousands) or that Google is shutting down Google+. It's that Google's execs knowingly avoided disclosing an issue because they knew it'd invite gov scrutiny & bad PR."
Following the announcement, Google shares dropped 1.3 percent in midday trading Monday to $1,151 per share.
Lucas Nolan is a reporter for Breitbart News covering issues of free speech and online censorship. Follow him on Twitter @LucasNolan or email him at lnolan@breitbart.com
http://feedproxy.google.com/~r/breitbart/~3/HWrrC5v3hvg/