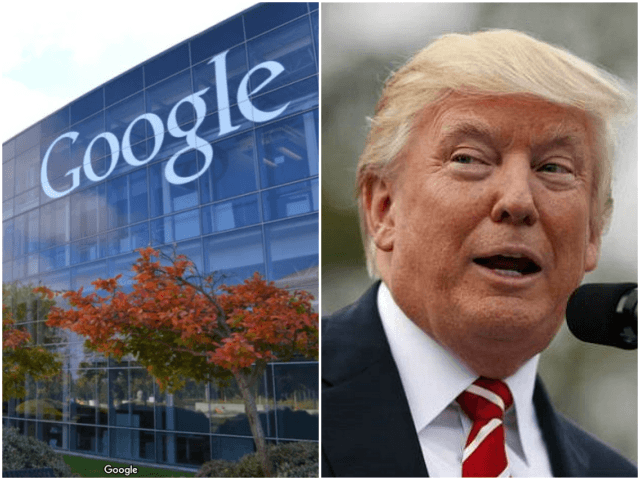 Google employees brainstormed ways to tweak the tech giant's search functions to encourage users to push back against Trump policies following the President's proposed travel ban on certain countries in 2017, according to a report on Tucker Carlson Tonight that was also confirmed by the Wall Street Journal. 
Via the WSJ (paywalled):
Days after the Trump administration instituted a controversial travel ban in January 2017, Google employees discussed how they could tweak the company's search-related functions to show users how to contribute to pro-immigration organizations and contact lawmakers and government agencies, according to internal company emails.
The email traffic, reviewed by The Wall Street Journal, shows that employees proposed ways to "leverage" search functions and take steps to counter what they considered to be "islamophobic, algorithmically biased results from search terms 'Islam', 'Muslim', 'Iran', etc." and "prejudiced, algorithmically biased search results from search terms `Mexico', `Hispanic', `Latino', etc."
According to the WSJ, the email chain was "sprinkled with cautionary notes about engaging in political activity," but nonetheless discussed ways to use the company's power over search as a response to Trump's proposed travel ban on certain Muslim-dominated countries.
The report follows Breitbart News' release of a leaked recording of Google's post-election meeting in 2016. The video shows company executives, including co-founder Sergey Brin and CEO Sundar Pichai, lamenting the election of Trump, and brainstorming ways to ensure that the president's election and the populist movement were just a "blip" and "hiccup" in history.
Google did not deny the existence of the emails, but insisted that none of the ideas discussed were ever acted upon.
"These emails were just a brainstorm of ideas, none of which were ever implemented," a company spokeswoman said in a statement. "Google has never manipulated its search results or modified any of its products to promote a particular political ideology—not in the current campaign season, not during the 2016 election, and not in the aftermath of President Trump's executive order on immigration. Our processes and policies would not have allowed for any manipulation of search results to promote political ideologies."
Allum Bokhari is the senior technology correspondent at Breitbart News. You can follow him on Twitter, Gab.ai and add him on Facebook. Email tips and suggestions to allumbokhari@protonmail.com.
http://feedproxy.google.com/~r/breitbart/~3/Fw6hlMDoWPY/