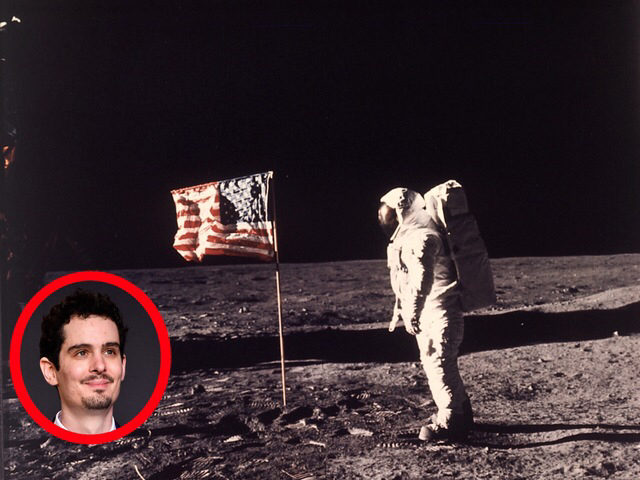 The 2019 Golden Globe nominees have been announced and First Man, the film that omitted the United States flag being planted on the surface of the moon, is not on the list of nominees for Best Motion Picture.
First Man was nowhere to be seen among the other Best Motion Picture nominees Black Panther, BlacKkKlansman, Bohemian Rhapsody, If Beale Streat Could Talk, and A Star Is Born.
The film did get nominated for Best Original Score and actress Claire Foy was nominated for Best Supporting Actress in a Motion Picture.
First Man, which tells the story of the first moon landing, generated controversy over its puzzling decision not to include the iconic image of Neil Armstrong planting the American flag into the moon.
Director and outspoken leftist Damien Chazelle defended the decision not to include in September, saying, "In 'First Man' I show the American flag standing on the lunar surface, but the flag being physically planted into the surface is one of several moments of the Apollo 11 lunar EVA that I chose not to focus upon."
"To address the question of whether this was a political statement, the answer is no," Chazelle said. "My goal with this movie was to share with audiences the unseen, unknown aspects of America's mission to the moon–particularly Neil Armstrong's personal saga and what he may have been thinking and feeling during those famous few hours."
Ryan Gosling, who stars as Neil Armstrong in the film, said in August that the moon landing was a "human achievement" that "transcended countries and borders."
The film eventually flopped at the box office, though the establishment entertainment media claimed that had nothing to do with the flag controversy.
http://feedproxy.google.com/~r/breitbart/~3/vEsPkWx_Dww/