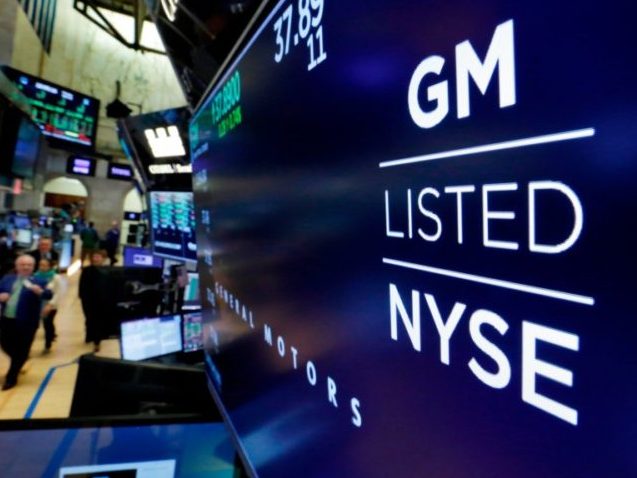 The turn of the American consumer away from cars in favor of SUVs and trucks has prompted General Motors to announce that it will shutter plants in Michigan, Ohio, Maryland, and Ontario next year.
The company said Monday that it will stop production at five plants next year. The affected plants are Detroit-Hamtramck and Warren Transmission in Michigan, Lordstown Assembly in Ohio, Oshawa Assembly in Ontario, Canada, and Baltimore Operations in Maryland.
The closures will affect some 3,300 workers in the U.S., and another 3,000 globally.
In corporate-speak, these plants will become "unallocated." That means they will have no product to produce.
The affected plants and the vehicles they make are:
Detroit-Hamtramck and Oshawa make the Chevy Impala.
Detroit-Hamtramck is the sole producer of the Cadillac CT6, Chevy Volt, and Buick LaCrosse.
Lordstown makes the Chevy Cruze sedan.
Oshawa is the only plant that builds the Cadillac XTS sedan.
The move by General Motors follows similar shifts by Fiat-Chrylser and Ford. U.S. automakers are shifting production away from sedans and smaller vehicles in favor of cross-over SUVs and trucks, reflecting the preferences of U.S. buyers. In recent years, consumers purchases have increasingly been concentrated in the larger vehicle market.
The reasons for the shift include improved fuel efficiency and cheaper oil, which both make fueling the larger vehicles less costly. As well, many consumers perceive the higher carriage of the trucks and cross-overs as preferable and safer.
All five of the plants will cease production by the end of 2019, according to GM executives.
The company said that it is making these changes now, while the economy is strong, to adapt to "fast-changing market conditions."
Shares of GM were up by more than 2 percent Monday morning before being halted while the company announced the changes.
http://feedproxy.google.com/~r/breitbart/~3/ELDBpbM879s/