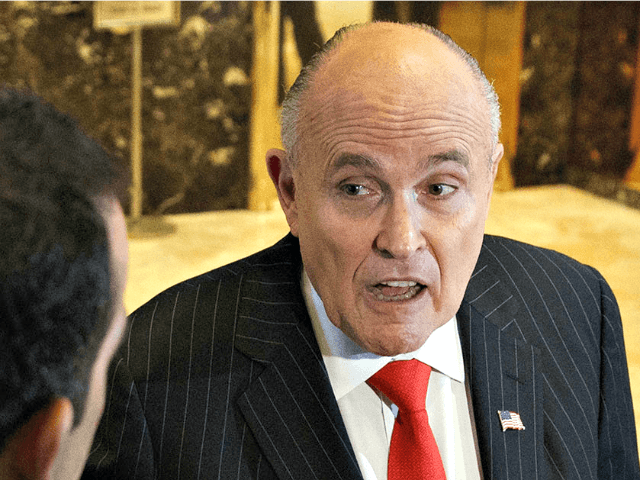 Sunday on New York AM 970 radio's "The Cats Roundtable," President Donald Trump legal team member Rudy Giuliani criticized FBI special counsel Robert Mueller's handling of the Russia investigation.
Giuliani accused Mueller of "intimidating people" to get "what he believes is his version of the truth."
"[T]hey want [Paul Manafort] to give certain forms of evidence that would implicate the president in things that Mr. Manafort says are untrue," Giuliani told host John Catsimatidis. "At some point, after you do this four, five, six times, you've got to accept the fact that Mr. Manafort maybe doesn't have the recollection they like. And they are pressuring him and creating a real risk that the man might commit perjury.
"After a while, this kind of pressure can create the risk of tainted testimony," he added.
Giuliani said an "ethical prosecutor would stop" interrogating Manafort and pursue getting information from someone else
"You can only exert a certain amount of pressure before it becomes unethical and destructive," he stated.
Follow Trent Baker on Twitter @MagnifiTrent
http://feedproxy.google.com/~r/breitbart/~3/s8NitsWPnsA/