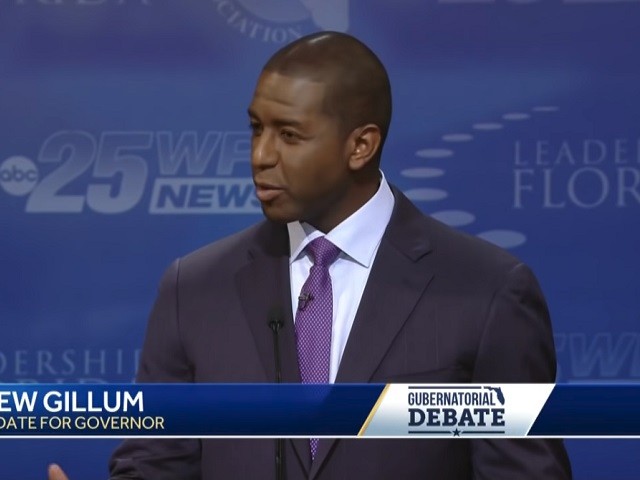 During Wednesday night's final Florida gubernatorial debate between Ron DeSantis and Andrew Gillum, Gillum was asked about receiving tickets to the Broadway show "Hamilton" as an apparent gift from an undercover FBI agent posing as a lobbyist named Mike Miller.
Given records showed Gillum had acknowledged receiving the tickets despite initially denying it at a debate hosted by CNN on Sunday, Gillum offered another explanation for the tickets and claimed to take responsibility for "not having asked more questions."
"I know this has been a great theme of news today, and so I want to set it straight, especially for the benefit of my opponent," Gillum said. "One – I did go an see 'Hamilton.' I was aware that Adam Corey and 'Mike Miller' arranged so that we could go and see the show. I arrived at the theater and received a ticket from my brother. The problem that I have is that I should have asked more questions to make sure that everything that transpired was above board. I was informed by my brother at the time that he gave Adam Corey tickets to a Jay Z-Beyonce concert, which I understand they took later. And I understood that to have solved whatever the issue was with regards to the expenses associated with it. But I take responsibility for not having asked more questions. But let me tell you, I'm running for governor. In the state of Florida, we've got a lot of issues. In fact, we've got 99 issues and 'Hamilton' ain't one of them."
According to a Tallahassee Democrat article published on Wednesday, Gillum is still "vulnerable" to a state ethics investigation for accepting the gifts.
Follow Jeff Poor on Twitter @jeff_poor
http://feedproxy.google.com/~r/breitbart/~3/8ngmUJD0RZA/