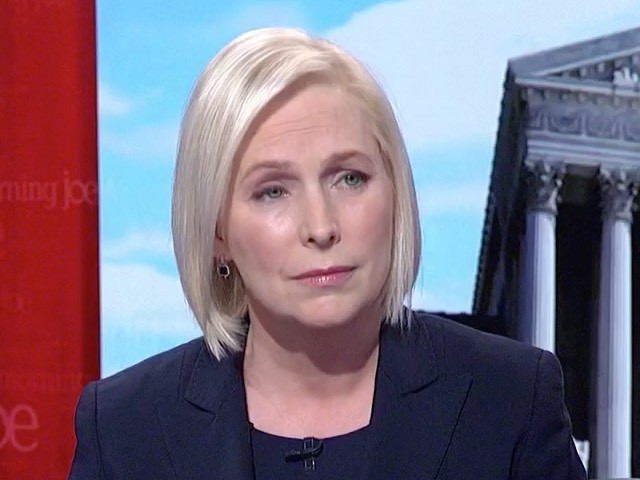 Tuesday on MSNBC's "Morning Joe," Sen. Kirsten Gillibrand (D-NY) discussed President Donald Trump and the House of Representatives' role once the Democrats hold the majority.
MSNBC's Willie Geist asked Gillibrand if she still believed Trump should resign given a group of women accused him of sexual assault.
The potential 2020 presidential candidate said the president should resign, but said if not, the House "will hold him accountable" in office.
"He's got over a dozen credible allegations of sexual assault and harassment. But then you can add to that everything else," Gillibrand told Geist. "This president has, again, torn at the fabric of who we are as a country and I think he is being held accountable right now by the electorate. The fact that all these voters have been marching and protesting since he was elected and then took it to the ballot box in 2018. That's why 2018 was an important election for all of us. It was a wake up for America to fight for what you believe in and to restore our democracy to its foundings."
She later added, "I think this election was about creating oversight and accountability over this president and what he's done in office."
Follow Trent Baker on Twitter @MagnifiTrent
http://feedproxy.google.com/~r/breitbart/~3/0yYY-Hp_s_Q/