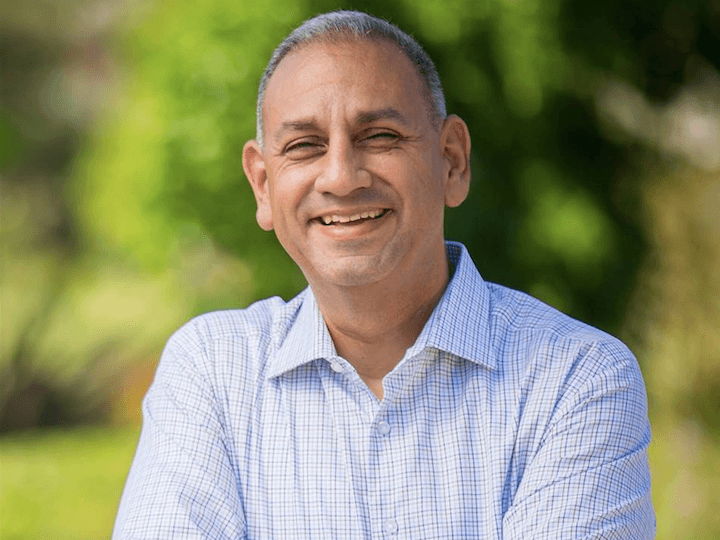 The woman who accused Democrat Gil Cisneros of sexual misconduct earlier this year is sticking to her story, according to the Wall Street Journal, which profiled Cisneros' race against Republican Young Kim for the open seat in California's 39th congressional district.
Melissa Fazli, a fellow Democrat, accused Cisneros of propositioning her at a party convention, ostensibly in exchange for a political donation.
The Journal interviewed Fazli, who stuck to her story despite denials by Cisneros and his staff:
A new dynamic entered the race this summer when the Congressional Leadership Fund, a super PAC aligned with House Speaker Paul Ryan (R., Wis.) began running ads against Mr. Cisneros accusing him of sexual harassment.

The ads refer to Melissa Fazli, a Democrat who ran for the state Assembly this year, and said she had asked Mr. Cisneros for a campaign donation at a San Diego hotel around 11:15 p.m. on Feb. 24. She alleged that Mr. Cisneros, who appeared intoxicated, "out of the blue" asked if they should go back to her room.

Mr. Cisneros's campaign denies her allegations. The candidate's policy director, Tom Rivera, said he was with Mr. Cisneros all night and saw Ms. Fazli ask for a donation around 10 p.m., which Mr. Cisneros declined.

"Gil was not intoxicated, nor did he make any suggestive joke or ask," Mr. Rivera said in a statement. The campaign supplied statements from other local officials and a local reporter saying that Mr. Cisneros appeared sober that night.

Ms. Fazli said Mr. Rivera wasn't present for their interaction. "If he wasn't drunk, I feel even more violated," she said in an interview.

"Gil Cisnero's attempts to discredit his accuser include relying on his paid staffer as a witness," Courtney Alexander, a spokeswoman for the Congressional Leadership Fund said.
Former President Barack Obama campaigned with Cisneros last weekend despite the allegations. The 39th district seat is being vacated by retiring Rep. Ed Royce (R-CA).
Joel B. Pollak is Senior Editor-at-Large at Breitbart News. He is a winner of the 2018 Robert Novak Journalism Alumni Fellowship. He is also the co-author of How Trump Won: The Inside Story of a Revolution, which is available from Regnery. Follow him on Twitter at @joelpollak.
http://feedproxy.google.com/~r/breitbart/~3/KMeHBiLRATs/