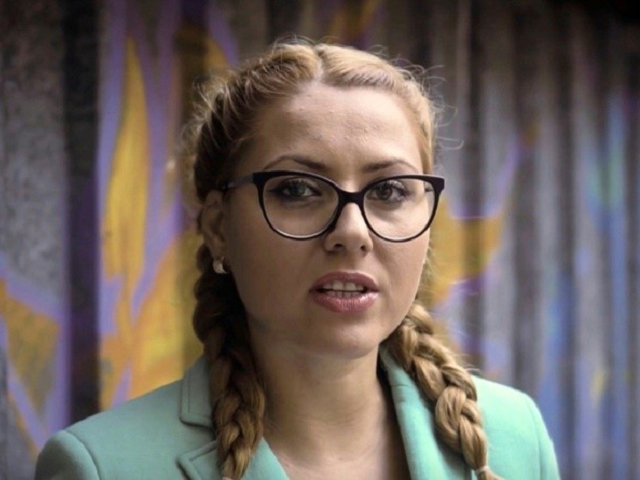 SOFIA, Bulgaria (AP) — The German government has sharply condemned the killing of a Bulgarian journalist, calling it "a brutal and dreadful murder."
A spokesman for the German Foreign Ministry said that it's imperative "that there's a fast investigation and that this horrible event will be illuminated as comprehensively as possible."
The body of 30-year-old TV journalist Viktoria Marinova, who was brutally beaten, raped and strangled, was discovered in the town of Ruse, in northern Bulgaria, on Saturday.
Sven Giegold, a German member of the Greens in the European Parliament, said all of Europe should worry about the killing.
Giegold said, "First Malta, then Slovakia, now Bulgaria. It is unacceptable that in Europe journalists are getting killed again," referring to the killings of two other journalists in those countries.
He called on the European Parliament to quickly send a delegation to Bulgaria to help investigate the crime.
___
12:30 p.m.
Bulgarian police are investigating the rape and slaying of a television reporter and presenter whose body was dumped near the Danube River.
Authorities discovered the body of 30-year-old Viktoria Marinova in the town of Ruse, northern Bulgaria, on Saturday.
Police said she had been brutally beaten, raped and strangled. Her body was found in a park near the river.
Interior Minister Mladen Marinov said Monday there was no evidence to suggest the killing was linked to Marinova's work.
"It is about rape and murder," he said.
Bulgarian police, however, said they are working on all possible scenarios, examining possible links to both her personal and professional life.
The media freedom representative of the Organization for Security and Cooperation in Europe, Harlem Desir, called for a "full and thorough investigation" into Marinova's death.
Marinova was a director of TVN, a small TV station in Ruse, and presenter of two investigative programs.
Her final show was a program about Attila Biro, an investigative journalist with the Rise Project Romania, and a colleague from Bulgarian investigative site Bivol.bg. They were arrested in September south of Sofia during an investigation into the destruction of documents connected to suspected fraud involving European Union funds.
A vigil will be held for Marinova in the Bulgarian capital later Monday.
She is the latest journalist to be killed in the European Union. Maltese journalist Daphne Caruana Galizia , who investigated corruption, was killed in October 2017 by a bomb that destroyed her car. Slovak journalist Jan Kuciak was shot dead along with his fiancee in an attack linked to his reporting on tax evasion in February this year.
Swedish journalist Kim Wall was tortured and murdered during a private submarine trip in August 2017. Danish submarine inventor Peter Madsen was convicted and sentenced to life in prison.
http://feedproxy.google.com/~r/breitbart/~3/c3RvY9YPdLw/