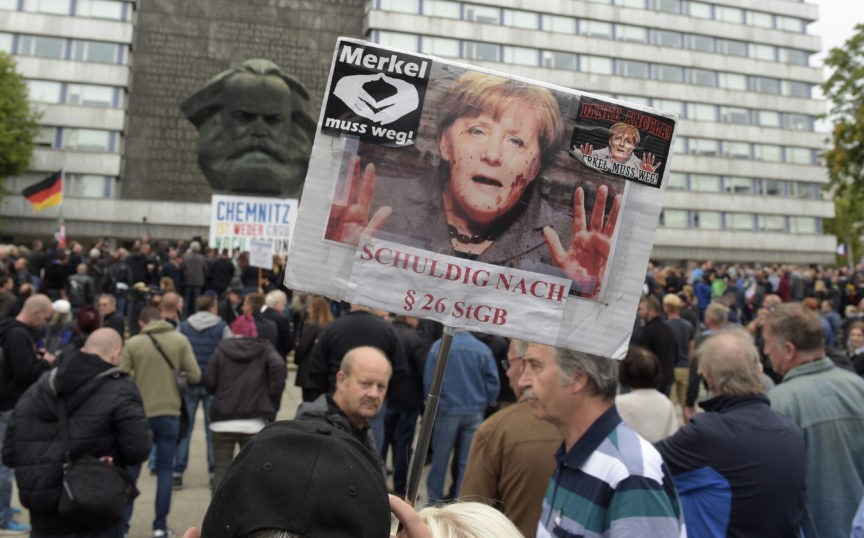 The state minister for integration has warned Germans against the "hatred and malice" of anyone who might draw political conclusions after an Afghan migrant stabbed three people in Ravensburg town centre.
A 21-year-old asylum seeker was taken into custody on Friday following the broad daylight attack in the Baden-Wuerttemberg town, which saw the migrant stab two passers-by at a bus stop before knifing a 52-year-old who tried to stop him with a restaurant chair several times.
Two Syrian asylum seekers aged 19 and 20 and a German were rushed to hospital, with one of the three having suffered life-threatening injuries, according to police.
Prosecutors said the suspect, who was previously reported to be 19-years-old, was suffering from mental illness and has been taken to a psychiatric facility, and revealed that the background of the attack was thought to be a workplace dispute.
Local media reports that the Afghan "had intended to settle this conflict with a colleague" on Friday afternoon in the town centre, but decided to attack random pedestrians when he didn't show up.
Update: several injured, some seriously in mass-stabbing on German bus. Witnesses said they saw an unidentified individual drop a smoking rucksack — later found to contain some form of accelerant but not explosives. https://t.co/kepGYN65yl

— Breitbart London (@BreitbartLondon) July 20, 2018
Appealing for citizens to "stand together now", Baden-Wuerttemberg integration minister Manne Lucha claimed he was shocked that such violence had taken place in Ravensburg.
"It goes without saying that the perpetrator will be held accountable with every means available to us … and, at the same time we will not let up in our continuing integration efforts across this city and beyond," the Green politician said.
But he added: "We will not allow ourselves to be divided by people who would abuse this terrible act for political purposes by spewing hatred and malice on all of us who stand up for unity in this city."
Lucha also thanked Ravensburg's town mayor, Daniel Rapp, who — in an unusual turn of events — had been the one who apprehended the suspect on Friday afternoon, as he happened to be in the area.
"I just happened to be around … and suddenly the culprit was standing in front of me with a bloody knife and threatening me," Rapp said, telling news agency dpa he "told him he should put the knife on the floor".
Follow Breitbart London on Facebook:

 Breitbart London
http://feedproxy.google.com/~r/breitbart/~3/1VMeKIC2MzY/