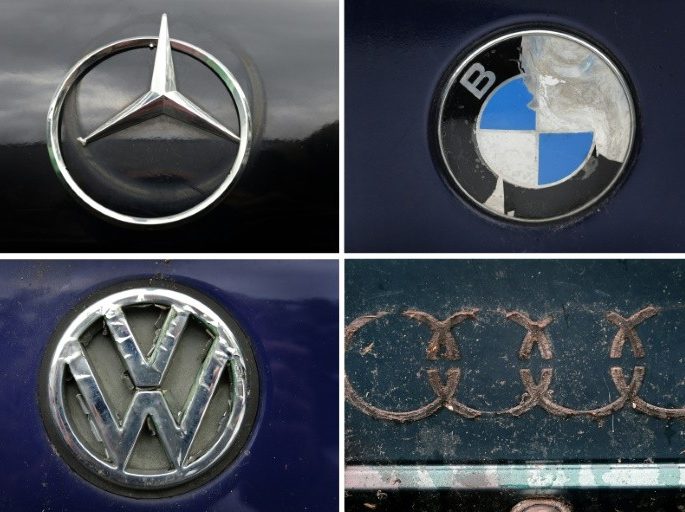 The industrial association that represents some of Germany's largest businesses has revealed the anxiety felt throughout the continent at the prospect of a no-deal Brexit in comments which could strengthen Britain's negotiating hand.
The urgent message from the Federation of German Industries (BDI) warns if the United Kingdom leaves the European Union unilaterally in a so-called 'hard' Brexit there would be a "massive crisis" in German industry.
BDI boss Joachim Lang said "Europe runs the risk of slipping into a disorderly Brexit", and that "A massive crisis would be the result", reports Germany's N-TV.
German Industry Leader Calls For Free Trade Deal Following Brexit https://t.co/yjSC7vE20A pic.twitter.com/XpUpzkLHSY

— Breitbart London (@BreitbartLondon) June 22, 2016
If there were a hard Brexit, he said, German businesses could be saddled with billions of euros of costs in the form of tariffs added to their products and exports could fall by half. The United Kingdom is Germany's largest EU export market for cars.
Lang claimed a no-deal would hit Britain harder than Europe, however.
The concern comes amid a protracted downturn in German economic performance, which saw exports slip for a second consecutive month, and German industrial production slow for a third month.
A full, clean Brexit where Britain is free from European Union rules immediately and at liberty to sign its own trade deals worldwide is the preference of many prominent Brexiteers. However, the UK's remain-supporting Prime Minister Theresa May has worked tirelessly with the European Union to create a soft-Brexit negotiated settlement.
German politician wants second Brexit referendum https://t.co/mJ6NN1RLzM

— Breitbart London (@BreitbartLondon) April 13, 2017
This form of deal would see Britain remain a part of the Single Market — derided by some as a Brexit in name only — to make sure as little changes as possible. It is this sort of deal Germany industry leader Joachim Lang called for Tuesday, demanding that "Europe needs to prevent a worst-case Brexit scenario".
The European Union's unbending negotiation team, which has required endless compromises from Theresa May without giving anything in return, may yet force Britain into a hard Brexit.
British and EU negotiators are meeting this week, which Breitbart London has reported is anticipated to see a further caving into demands by Theresa May, in a continued bid to achieve an agreement with Brussels.
Oliver JJ Lane is the editor of Breitbart London — Follow him on Twitter and Facebook
http://feedproxy.google.com/~r/breitbart/~3/TMyZXaoMgQo/