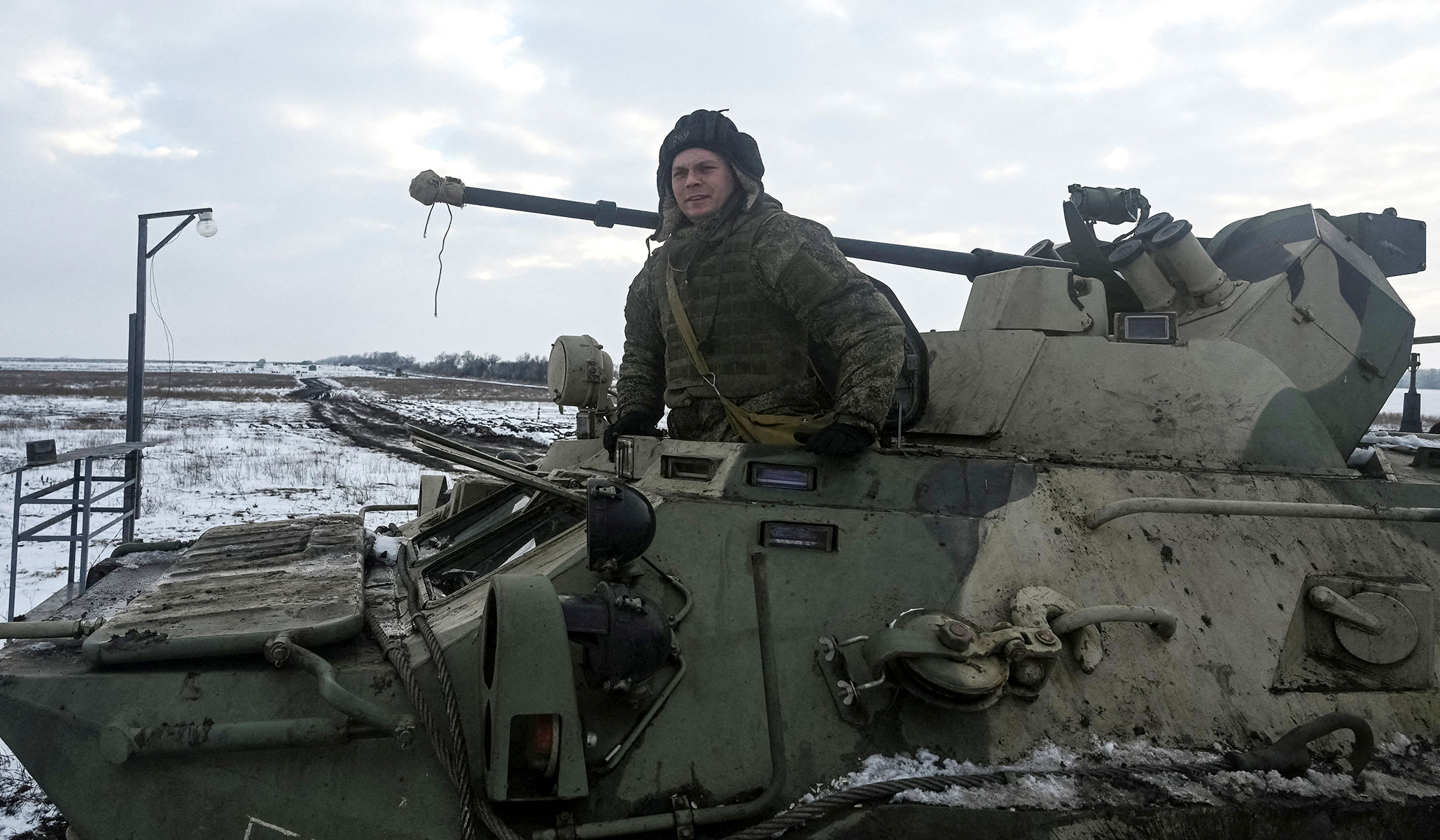 Keeping the guessing going over his intentions toward Ukraine is part, doubtless, of Putin's game, but, if nothing else, the Kremlin's recent maneuvers have made the obvious even more apparent: There is a Germany-shaped hole in the middle of NATO.
Speaking to the Financial Times last week, Latvia's defense minister, Artis Pabriks, had a few things to say about where Germany now stands.
In strongly worded remarks that lay bare the tensions within Nato over how to handle Russia, Pabriks said Berlin had an "immoral inability" to allow howitzer guns once stationed in Germany to be shipped from Estonia to Ukraine to help its defence against a possible invasion.

German companies were also threatening to quit Lithuania in relation to its dispute with China over the de facto Taiwanese embassy in the Baltic country, even as Germany invoked "values" when seeking to punish Poland over its rule of law violations, he added.

"How are you acting yourself when it comes to Lithuania, Russia, China?" Pabriks asked. "It's immoral and hypocritical. It's driving a division line between west and east in Europe.

"Germans forgot already that Americans were granting their security in the cold war. But they should [remember]. It's their moral duty," he added.
As it happens, there were times even during the Cold War when many West Germans did not appear to be that appreciative of the extent to which their freedoms were protected by the U.S. There has long been a neutralist/pacifist strain running through German politics, as well as, even, a touch of Russophilia, sentiments unlikely to go down well with a Latvian defense minister.
Meanwhile, Latvia's defense spending has now exceeded the NATO target of 2 percent of GDP, and it is currently proposed that its outlay should be increased to 2.5 percent. The country is not, admittedly, a military giant (amid Moscow's ridiculous complaints about being "threatened" by NATO's eastward expansion, it's worth remembering that Latvia is not the only relatively new NATO member of which this is true) but, given its neighborhood and Russia's hybrid war skills, boosting its military spending seems wise. It is also, importantly, a statement of intent. The same can be said, but in a very different way, of Germany's seeming lack of interest in ever hitting that NATO target (even if, to be fair, it has increased military spending in recent years).
The FT:
Eastern European countries have been dismayed by Berlin's refusal to send lethal weapons to Ukraine and the lengthy delay Estonia is facing over the howitzers. Berlin has a say as the weapons were originally based in eastern Germany before being transferred first to Finland and then Estonia.

Pabriks said: "If a person is walking in a dark alley and somebody is being beaten up and I'm saying 'once you're beaten up I'll call an ambulance', it's not proper."

He suggested that Russia would seek to use the Germans' reticence to act. "They will try to exploit it," Pabriks warned.
In reality, they already are.
The FT:
Pabriks added: "European security cannot be done without a German leading role. At this moment, when we're looking at how they're acting on European defence and Nato, the readiness of the Bundeswehr [German army], the hesitance to use military force, it's absurd for the current times."
And so was Germany's decision to stick with its plan to shut down three of its six remaining nuclear power stations at the end of last year, effectively deepening its dependence on Russian gas still further.
But here we are.
https://www.nationalreview.com/corner/german-absurdity-and-ukraine/