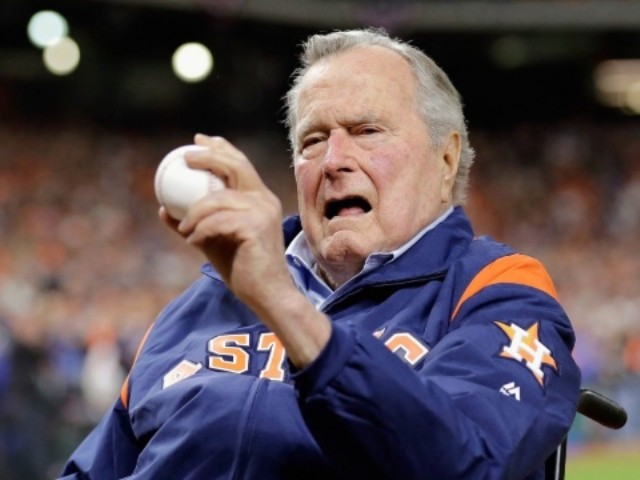 As memorials to President George H.W. Bush continue to make the rounds, some have recalled the amusing tale in which the ex-president claims to have coined the phrase "You Da Man."
The president apparently began making the claim after he left office. Specifically, he claims to have invented the phrase when Rusty Staub was playing baseball for the Houston Astros back in the 1960s, the New York Times reported:
One of the only things that 41 ever boasted about was when he began hilariously claiming, after he got out of office, that he had coined the phrase 'You da man' in the '60s. "He maintains he was inspired to shout it to the Houston Astros' Rusty Staub as he rounded third base following a home run, and it slowly caught on from there," Doro Bush wrote in her book on her dad.
Given that Bush, himself a Yale ballplayer back in the late 1940s, apparently began making this claim after his days in Washington were long over. This means that he would have begun claiming ownership of the phrase over thirty years after the incident.
There is a ring of authenticity in the story. Staub, a first baseman born in New Orleans, had a noticeable Creole accent. He also had a shock of red-hair so bright that he earned the nickname of "Le Grande Orange" when he moved to Montreal to play for the Expos in 1969.
So, if anyone would be the first to have been egged on with a call of "you da man," it would be a Rusty Straub.
Of course, there is no way to substantiate the story. But it is fun to contemplate the idea that it could have been one of our presidents who invented the phrase.
Follow Warner Todd Huston on Twitter @warnerthuston.
http://feedproxy.google.com/~r/breitbart/~3/3tZQiv8ZnCs/