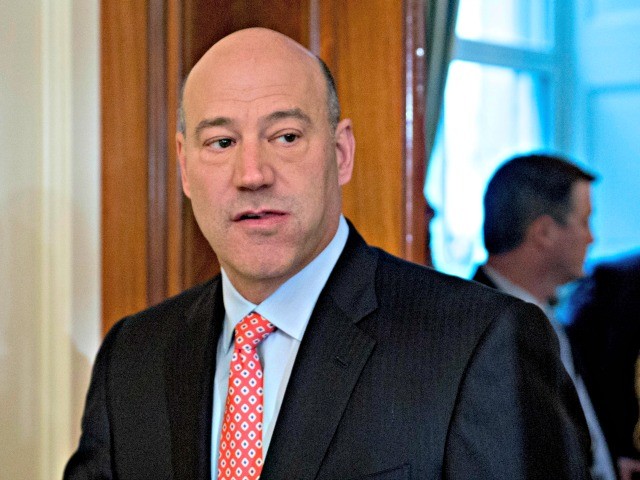 Former Trump administration economic adviser Gary Cohn on Thursday claimed, without evidence, that tariffs are raising consumer prices.
In an interview with CNBC, Cohn said the administration's tariffs do not make sense and are raising prices of consumer goods.
"The way to grow the economy is to allow consumers to buy goods as cheaply as they can," Cohn said. "Anything that raises the price of goods doesn't make sense. Even if its a tariff, it's just a tax."
Economic data demonstrates that tariffs have not driven up consumer prices.  While steel and aluminum prices are up from the depressed levels that existed due to foreign dumping, the higher prices are not showing up in consumer goods. New car prices are up just 1 percent, less than the 2.3 percent rise in the consumer price index. Truck prices have not increased at all. Fed chair Jerrome Powell said last month that economic data did not reveal any signs that tariffs were driving price levels up.
Cohn also criticized President Trump for his recent remarks about the Federal Reserve.
Gary Cohn: President Trump shouldn't comment on independent agencies like the Fedhttps://t.co/GWrp0zothN pic.twitter.com/wwpCfNSKb4

— CNBC Now (@CNBCnow) October 18, 2018
http://feedproxy.google.com/~r/breitbart/~3/nJSVOTcRCI0/