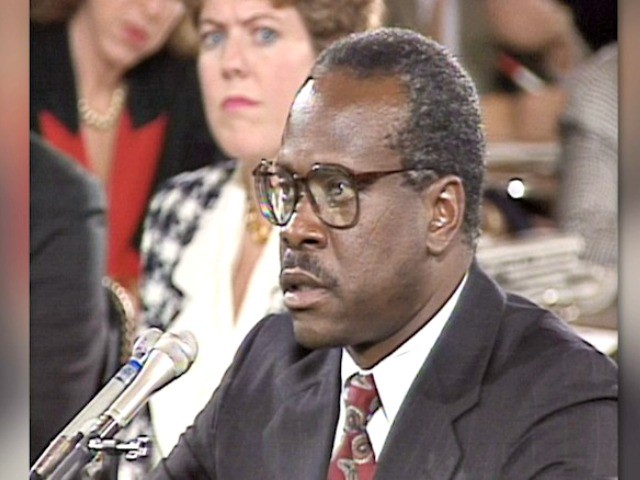 Gary Bauer, conservative activist and former president of the Family Research Council (FRC), said on Friday that the politicization of the Supreme Court nominee confirmation process has been going on for decades but is reaching new levels today as the United States Senate considers Brett Kavanaugh for a seat on the high court.
"This is a travesty," Bauer said at the 2018 Values Voter Summit in Washington, D.C.  "I cannot imagine what it has felt like for Judge Kavanaugh to be in that hearing room."
"It's almost like political waterboarding — that's what our political process has become," Bauer said.
Bauer, who has been in Washington for more than three decades and has witnessed the confirmation process for judges in four Republican administrations, provided a history lesson, beginning with President Ronald Reagan's nomination of Robert Bork, who was voted down because he was an atheist by a Senate that is tasked with preserving and protecting Americans' religious liberty.
President George H.W. Bush nominated David Souter, who turned out not to be a conservative, but then Bush redeemed himself, Bauer said, when he nominated Clarence Thomas, in 1991, to replace Thurgood Marshall.
Clarence Thomas's confirmation, like Kavanaugh's, was thrown into chaos when, near the end of the process Anita Hill, — a woman who had worked with Thomas at the United States Department of Education and the Equal Employment Opportunity Commission (EEOC) — accused him of sexual harassment in a report leaked to the media.
Thomas categorically denied he had ever spoken inappropriately to Hill or shared pornographic materials with her as she claimed.
Bauer said he and other Thomas supporters formed the Citizens Committee to Confirm Clarence Thomas to fight against the Democrats and pro-abortion activists who opposed him, just like Kavanaugh's opposition.
But, Bauer said, rather than the loud and rude protesters at Kavanaugh's recent hearing, supporters showed up to cheer Thomas on as he faced the Senate Democrats' scathing interrogation.
"For Clarence Thomas — with that being the last thing he saw — walked into the hearing room, sat down at that chair and confronted those senators," Bauer said.
"Imagine this young man that had grown up in poverty, raised by a single mother, had overcome all kinds of problems to get to the level where he was," Bauer said of Thomas. "But he had made one mistake in his life. He was a black American willing to defend conservative principles. And that is why they needed to stop him."
Bauer read from Thomas's now iconic testimony, which came as something new to many of the young people at the summit.
"This is not an opportunity to talk about difficult problems privately or in a closed environment," Thomas said. "This is a circus."

"It's a national disgrace," Thomas said. "And from my standpoint as a black American, it is a high tech lynching for uppity blacks who in any way deign to think for themselves, to do for themselves, to have different ideas."

"And it is a message that unless you kowtow to an old order this is what will happen to you," Thomas said. "You will be lynched, destroyed, caricatured by a committee of the U.S. Senate rather than hung from a tree."
"That's what we're going through now," Bauer said. "A circus."
"When the history books that matter are written, it will show that because of Clarence Thomas' fifth vote, time and time again, that this country is a better place than it would have been otherwise," Bauer said.
Fast forward to today and Christine Blasey Ford's 11th-hour claim that Kavanaugh groped her at a party 35 years ago when the two were in high school.
But even if the similarities between the nominations of Thomas and Kavanaugh are striking, the outcome his opponents seek is more than destroying a man's reputation and ambitions.
That's clear from what unfolded at Kavanaugh's hearings, Bauer said, including the behavior of Democrats on the Senate Judiciary Committee. He cited Sen. Kamala Harris (D-CA) and Cory Booker (D-NJ) and their pandering to today's radical left in the Democratic Party.
"[Booker] knows the current grassroots of the progressive Democrat movement in this country is demanding that people like Senator Booker break all the rules to resist the duly elected president and vice president of the United States and to overturn the election results where 63 million Americans voted for [President Donald Trump]," Bauer said.
Bauer also chided Sen. Dianne Feinstein (D-CA), the ranking member on the committee, who has had Ford's letter since July and did not bring up its existence at Kavanaugh's hearings or in her private meeting with him.
"She sat on that letter hoping, I suspect, that these other tactics they were using would be able to stop judge Kavanaugh," Bauer said. "And when it failed, then all of a sudden the letter becomes public and we are in the middle of this circus."
Bauer said there is no proof yet that what Ford alleges is true, 'but there is something we can prove, and that's Kavanaugh's character," which he said is clear not only in his professional record but from the dozens and dozens of people who have spoken out on his behalf.
Moreover, at the end of the day, Bauer said he believes another stellar conservative will be seated on the high court.
"And my friends in a few weeks, when Judge Kavanaugh is sworn in as the next Supreme Court justice, we will not just be celebrating that day, we will be celebrating for the next 30 years," Bauer said.
Follow Penny Starr on Twitter
http://feedproxy.google.com/~r/breitbart/~3/gMLv0-g04wI/