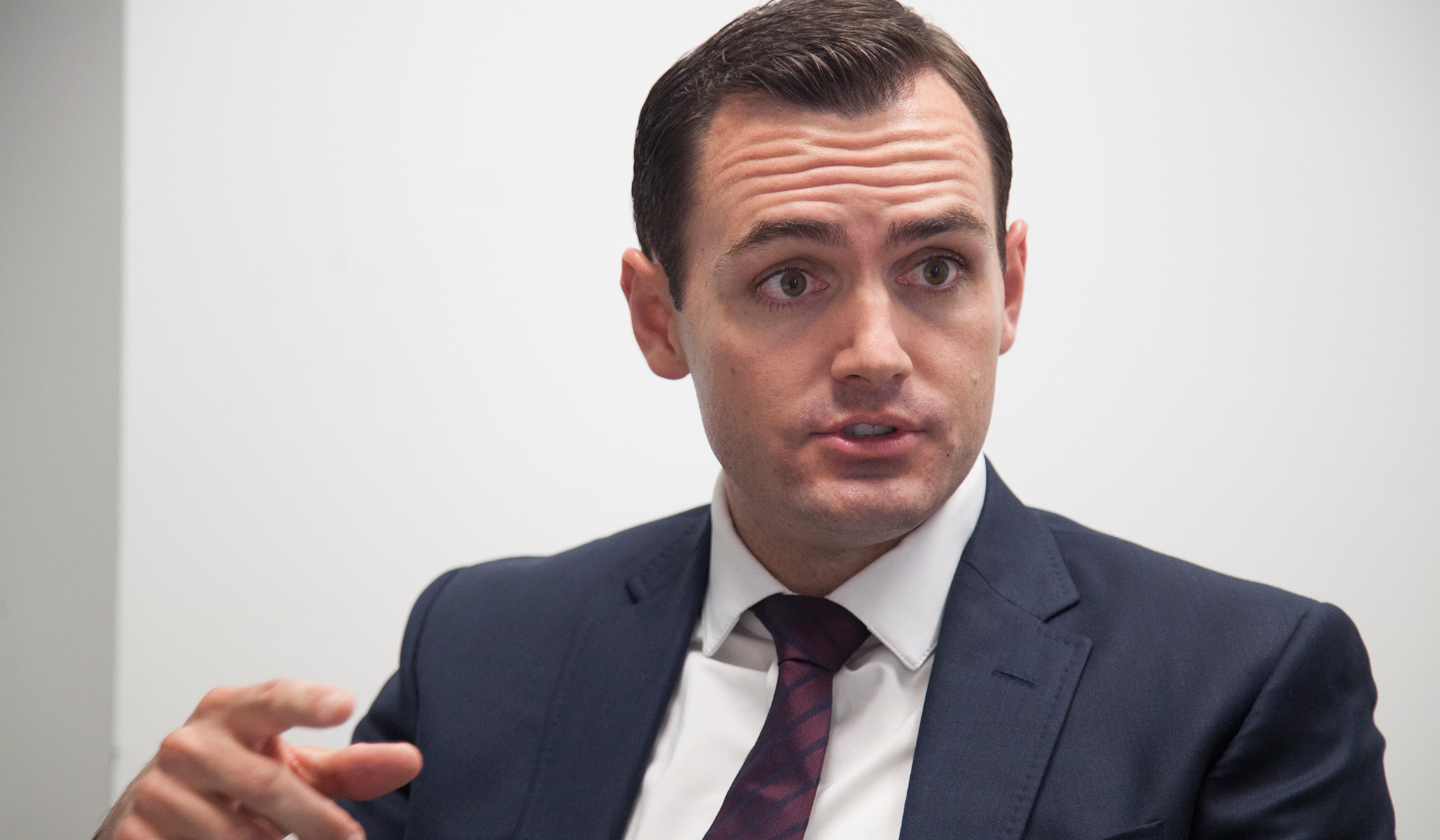 Representative Mike Gallagher announced this afternoon that he was selected to join the House Intelligence Committee, pledging to bring a focus on winning the "New Cold War" with China. The Wisconsin Republican said in a statement that he would use his new post to focus on the Chinese Communist Party's united-front influence operations.
The United Front Work Department is a party bureau tasked with getting non-Chinese Communist Party members within China and abroad to support the party's aims — including in the United States. The united front has been involved in everything from promoting CCP perspectives at U.S. college campuses to a case in which a Tibetan New York City police officer was found to be spying for China, to influencing decisions made by state legislatures, among many other things.
According to Gallagher, a former Marine counterintelligence officer, countering the Chinese Communist Party requires an understanding of the way in which Chinese espionage and united-front influence work interact.
"After two decades of prioritizing counterterrorism operations, our challenge is now to adapt the intelligence community to face the threat posed by the Chinese Communist Party, whose core identity is shaped by the role that intelligence operations and United Front Work played in its ascendency to power within China," said Gallagher.
"Today, the CCP seeks to leverage both United Front Work as well as emerging technologies to ascend to power globally, displacing the United States and destroying our values."
Gallagher's focus on the united front's significant role in the party's identity and conduct goes back a few years.
In a 2019 article for the American Interest, he traced the party's united-front activities from its earliest days up to General secretary Xi's modern-day reliance on these tactics:
In recent years, General Secretary Xi has singled out United Front work as a "magic weapon" to promote the "great rejuvenation of the Chinese nation," establishing and personally leading a working group on United Front work, assigning UFWD officials to top posts, and adding about 40,000 UFWD cadres. These activities are increasingly bringing the CCP into conflict with democratic institutions abroad.
Although the Trump administration took steps to impose sanctions on a handful of people linked to the united front, the extent of united-front operations implicated in subverting American democracy and carrying out human-rights abuses, including the Uyghur genocide, is widespread. In fact, research by Georgetown University's Center for Security and Emerging Technology shows that the Chinese party-state's funding of united-front activities has exceeded the budget of China's entire ministry of foreign affairs.
Conservative lawmakers, led by the Republican Study Committee, a 150-member strong caucus of the House GOP, have tried to sanction UFWD-linked people and entities. Over the past several months, however, their proposals to do so have been blocked by House Democratic leadership multiple times. Gallagher's appointment to the Intelligence Committee means that a prominent united-front hawk will receive access to some of the intelligence that may prove key to tackling this threat.
https://www.nationalreview.com/corner/gallagher-appointed-to-house-intel-committee-win-this-new-cold-war/