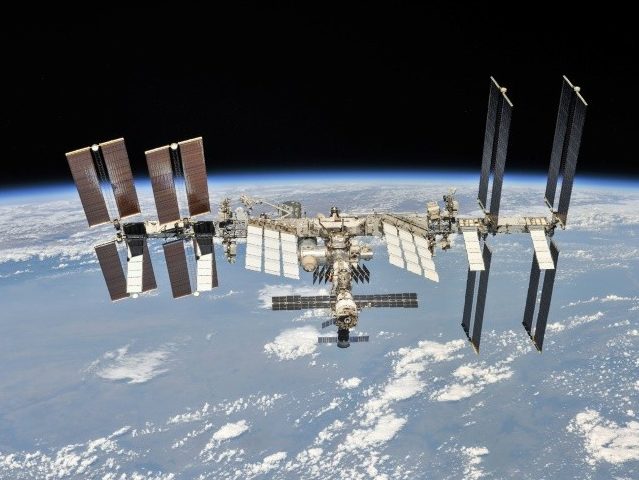 A Falcon 9 rocket transported a bountiful holiday spread from Cape Canaveral to workers aboard the International Space Station on Wednesday.
The festive feast includes smoked turkey, candied yams, cranberry sauce, and even a fruitcake. "What a great day for a launch," said Kennedy Space Center director Bob Cabana. This week marks the 20th anniversary of the first ISS construction launch by the U.S., led by Cabana himself.
The International Space Station doubled its manpower two days ago, now hosting two Americans, two Russians, one German and one Canadian. Three will rotate out on December 20, while the other three begin their six month stint in orbit around our big blue planet.
Aside from the meal, the rocket also transported 40 mice and 36,000 worms to be used for aging and muscular research. University of Exeter lead scientist Timothy Etheridge explained that despite the drastic difference in size and appearance, worms have a muscular structure very similar to our own, making them the perfect subjects for testing.
The Falcon 9's first-stage booster missed its return landing, and ended up in the Atlantic Ocean in the first missed landing at Cape Canaveral. Reportedly, a SpaceX commentator called it a "bummer." It was the second mishap in the mission, which also saw mouse food being rushed from California when they discovered the mission supply was moldy.
This is the latest SpaceX launch; the company has been making deliveries for NASA since 2012. If all goes according to plan, they will begin helping to transport station crews in 2019.
http://feedproxy.google.com/~r/breitbart/~3/vBkGKLsjlLE/