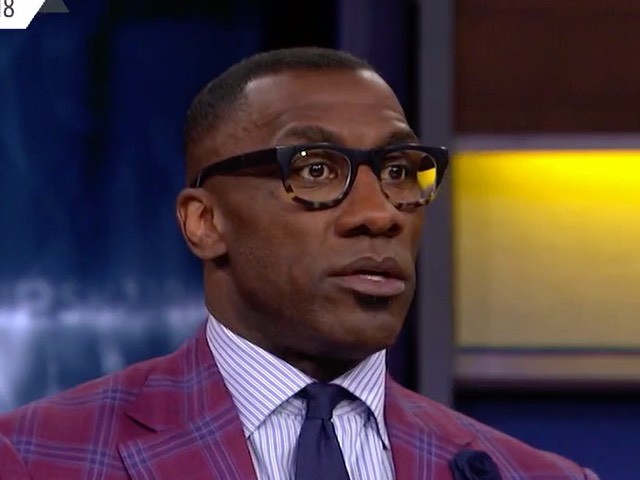 Monday, Fox Sports 1 "Undisputed" co-host Shannon Sharpe reacted to Baltimore Ravens offensive lineman Marshal Yanda appearing to spit on Cincinnati Bengals linebacker Vontaze Burfict in their Sunday rivalry matchup.
What's your opinion of this? Watch Marshall Yanda. pic.twitter.com/kNGl92LxzQ

— Goodberry (@JoeGoodberry) November 19, 2018
Sharpe likened Yanda's actions to him calling Burfict the "n-word" because of the racial disparity.
"[T]his is as low as you could get. You don't get any lower than that. And Marshal Yanda, you being a white player and Vontaze Burfict being black, that is the ultimate of the ultimates," Sharpe said.
Skip Bayless, Sharpe's co-host, acknowledged that Burfict is a dirty player with a history of questionable actions (including an accusation of spitting on opponents) on the football field, stated, "[S]ome players would say he had it coming, but not that."
"Next to calling him the [n-word], that's the lowest you can do," added Sharpe. "And if you spit on him, you might as well have called him that."
Sharpe called on the NFL to hand out a "swift" and "harsh" penalty on Yanda that includes a one or two-game suspension.
Follow Trent Baker on Twitter @MagnifiTrent
http://feedproxy.google.com/~r/breitbart/~3/67917LQ74Rc/