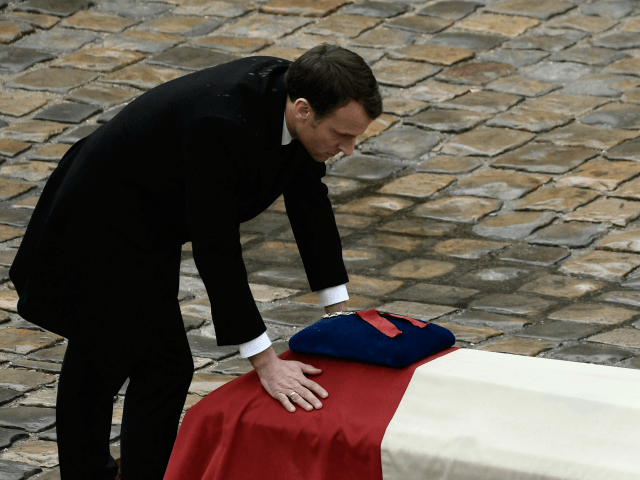 French President Emmanuel Macron has announced announce the creation of a memorial museum to the victims of terrorism during an annual ceremony to remember those killed in terror attacks.
Macron madee the announcement of the new memorial museum at the 19th annual ceremony organised by the French Association for Victims of Terrorism and the National Federation of the Victims of Attacks and Collective Accidents, France 24 reports.
The French leader also announced the creation of the National Centre for Resources and Resilience (CNRR), a centre that aims to improve the lives of trauma victims and will be located in a university hospital. The move is part of a broader plan to combat sexual violence.
A national day to remember terrorist victims is also in the works but the French president has yet to decide on a date, though organisations have proposed March 11th which has been chosen by the European Union as a day to mourn and remember victims of attacks that have occurred on European soil.
Paris attacker was known to security services as an extremist https://t.co/UL6IPK7kW4

— Breitbart London (@BreitbartLondon) April 20, 2017
Since the Charlie Hebdo massacre in January of 2015, France has been one of the countries hardest hit by radical Islamic terrorist attacks in the European Union seeing the bloodiest attack in November of that year when 130 people were killed in what became known as the Bataclan massacre.
Since then, France has been inundated by less coordinated attacks, often from so-called "lone wolves" including the killing of police officer Captain Xavier Jugelé, the wounding of two other officers, and a German tourist on the Champs Elysees during the 2017 French presidential campaign.
Earlier this year another police officer, Lt Col Arnaud Beltrame, was also killed by a radical Islamic terrorist in a supermarket in the town of Trebes after he volunteered to exchange himself for a hostage. Three others were also killed by radical Islamist Radouane Lakdim before he was killed by French police.
Follow Chris Tomlinson on Twitter at @TomlinsonCJ or email at ctomlinson(at)breitbart.com
http://feedproxy.google.com/~r/breitbart/~3/t9ZFAv4nxaI/