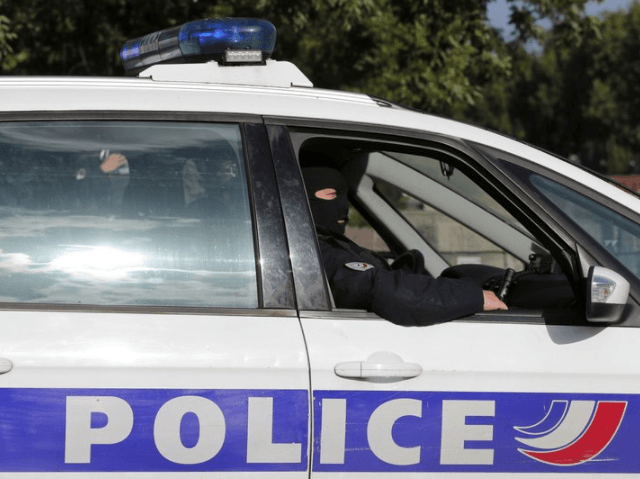 Residents of the French city of Rodez are in shock following the fatal stabbing of police chief Pascal Filoé who was murdered in front of the city's town hall on Thursday morning.
The attack took place at 10 am on Thursday morning and saw a man described to be in his forties attack the police chief with a knife stabbing him three times, broadcaster RTL reports.
Police have not released an official statement on the motive of the stabbing but some local sources have claimed that the man, who is said to have been a newcomer to the area, had an attack dog that was taken away sometime prior to the attack. Police did state that the man was known to them, having previously damaged a patio door at city hall.
The attack is just the latest act of violence toward a police officer in France. Some fatal attacks on police officers have recently been related to radical Islamic terrorism as was the case with the murder of an officer last year on Paris' famous Champs Elysees, the fatal stabbing of police Commissioner Jean-Baptiste Salvaing and his wife in 2016 and the murder of Col. Arnaud Beltrame earlier this year.
French Emergency Workers Don Bulletproof Vests Due to 'Growing Violence' https://t.co/wkiFAF0Kmd

— Breitbart London (@BreitbartLondon) September 25, 2018
Attacks against officers have also seen an increase from "youths" in various areas across the country. In one case on New Year's Eve, a brutal attack on a female police officer in the Paris suburb of Champigny-sur-Marne was caught on video showing a mob of young men cheering and kicking the officer in the head.
Police are not the only branch of the emergency services who face increased levels of violence. Firefighters in the Alpes-Maritimes department had to resort to releasing a series of videos pleading with people not to attack them while working.
In Toulon earlier this week, paramedic crews announced they would be wearing bulletproof vests to better protect themselves while operating out in the field.
Follow Chris Tomlinson on Twitter at @TomlinsonCJ or email at ctomlinson(at)breitbart.com
http://feedproxy.google.com/~r/breitbart/~3/VYgSRw41jY8/