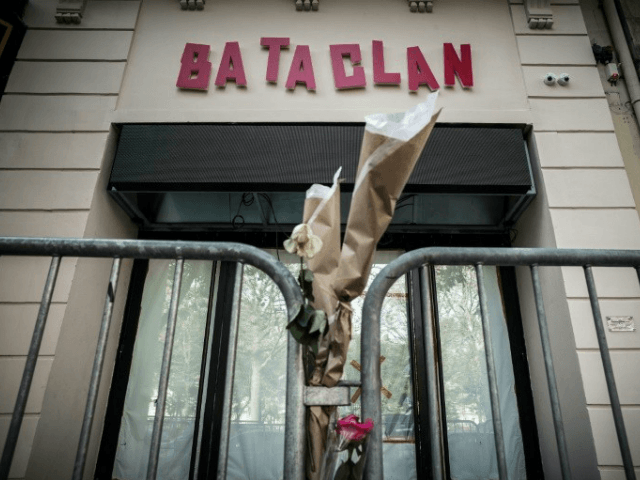 A French mainstream newspaper has attacked Patrick Jardin, father of 31-year-old Bataclan massacre victim Nathalie Jardin, for being too close to anti-Islamisation figures and groups deemed "far right".
While other parents of victims of the 2015 massacre have called for people to rally against hate, 65-year-old Jardin has been defiant and says he will never forgive the radical Islamic terrorists who murdered his daughter, saying: "Me, I hate."
In an article released this week by French newspaper Le Monde, Mr Jardin was attacked for associating with groups like the anti-Islamisation youth activist organisation Generation Identitaire, as well as figures like author Renaud Camus, who coined the theory of the "Great Replacement."
Jardin has come to the forefront in recent weeks due to his involvement in a campaign to have rapper Médine's October concert at the Bataclan cancelled.
The announcement of the concert earlier this year sparked controversy due to the fact that one of the rapper's albums was entitled 'Jihad'. Earlier this month the campaign proved a success when Médine announced the cancellation of the concert.
Arrested Far-Right Militant Plotting Attacks on 'Radical Muslims' Lost Daughter in Bataclan Terror Attack https://t.co/DyOAegR0I7

— Breitbart London (@BreitbartLondon) June 29, 2018
The French paper also claims that Mr Jardin was of interest to the far-right group Action des Forces Opérationnelles (AFO), saying that the leader of the group attempted to recruit Jardin at one point.
Several AFO members were arrested back in June after the French domestic intelligence service, the General Directorate for Internal Security (DGSI), found members to be making homemade hand grenades and undergoing various kinds of weapons training. The AFO was allegedly also plotting attacks against radical Muslims.
It was later revealed that one of the AFO members arrested had, like Jardin, lost a daughter at the Bataclan.
The 65-year-old said he did not look at himself as an extremist or a "racist" but rather as a patriot, a nationalist, a Gaullist and a father who lost his daughter.
According to the paper, Jardin still pays for the mobile phone bill of his daughter to this day so he can call the number to hear her voice on the answering machine.
Follow Chris Tomlinson on Twitter at @TomlinsonCJ or email at ctomlinson(at)breitbart.com
http://feedproxy.google.com/~r/breitbart/~3/njWRiHTL4yQ/