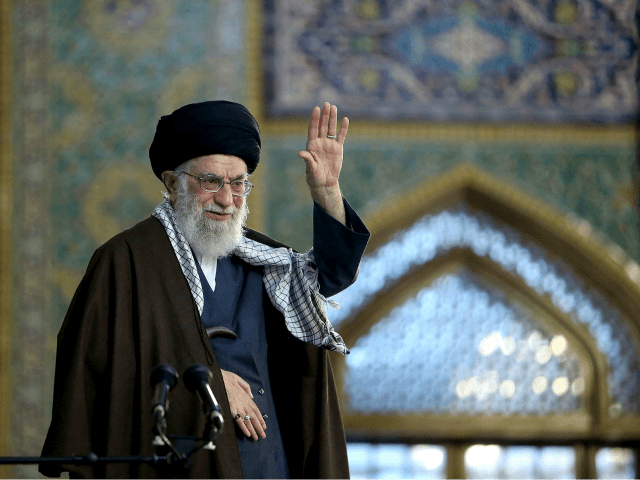 The French government has blamed a senior member of the Iranian regime for sponsoring and being behind a foiled terror plot that would have seen the bombing of a rally in Paris's Villepinte suburb.
French authorities have come to the conclusion that the Iranian Intelligence Ministry, specifically pointing to Iranian Deputy Minister of Intelligence Saeid Hashemi Moghadam, as being behind the alleged terror plot that was thwarted in June aimed against the Mujahedin-e-Khalq (MEK) movement, Le Monde reports.
"Behind all this was a long, meticulous and detailed investigation by our (intelligence) services that enabled us to reach the conclusion, without any doubt, that responsibility fell on the Iranian intelligence ministry," a diplomatic source told the Reuters news agency this week.
In connection with the plot against the dissident Iranian group, Iranian diplomat Assadollah Assadi was arrested in Germany following the issuing a Europe-wide arrest warrant. Mr Assadi was extradited from Germany earlier this week to Belgium.
Iranian Diplomat, Three Others Arrested over Foiled Terror Plot to Bomb Anti-Iran Regime Rally in Paris https://t.co/h0r8UeAG8X

— Breitbart London (@BreitbartLondon) July 3, 2018
Iranian foreign ministry spokesman Bahram Qasemi denied the regime had any involvement in the bomb plot saying, "We deny once again the allegations against Iran and demand the immediate release of the Iranian diplomat," and adding that the case was "designed by those who want to damage Iran's long-established relations with France and Europe".
France has also announced an asset freeze targetted at both Asadi and Moghadam as well as a unit of Iran's Intelligence Service. The government gave little detail on the measures other than saying they were "targeted and proportionate".
The case is not the first time foreign agents from Islamic countries have been caught attempting targetted killings. In 2016, a Turkish spy was arrested in Germany after allegedly engaging in plans to assassinate political opponents of Turkish President Recep Tayyip Erdoğan in both Germany and Belgium.
Earlier this year, more allegations against Turkey were raised by Swedish and Danish broadcasters which claim to have uncovered another government-sponsored plot to assassinate political opponents in Denmark.
Follow Chris Tomlinson on Twitter at @TomlinsonCJ or email at ctomlinson(at)breitbart.com
http://feedproxy.google.com/~r/breitbart/~3/FQu5tNA0aYI/