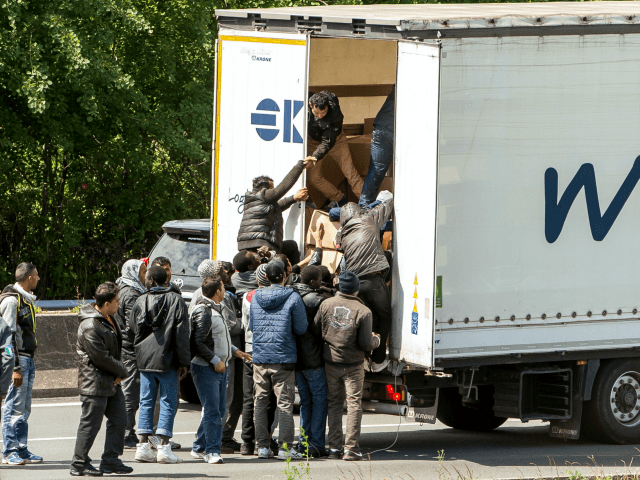 Approximately three-quarters of the asylum seekers in France face little chance of deportation as the country is expected to have received a record number of asylum cases this year.
France could see as many as 130,000 asylum cases heard in 2018 according to new figures which would top last year's record number of applications that stood at 100,000, Le Figaro reports.
Newly released French Senate reports have claimed that most asylum seekers, up to 75 percent, do not face deportation and it is almost certain they will stay in the country.
The new reports represent a massive challenge for incoming Interior Minister Christophe Castaner who was appointed earlier this week following the resignation of Gerard Collomb.
A number of illegal migrants coming into France have used French overseas territories like French Guiana in South America and Mayotte in the Indian Ocean as entry points to claim asylum.
France: Record 100,000 Asylum Applications in 2017 https://t.co/Cup8LJtqiq

— Breitbart London (@BreitbartLondon) January 9, 2018
Under the previous Interior Minister, the island archipelago of Mayotte was exempted from France's birthright citizenship rules in order to help stem the flow of migrants.
The costs of asylum seekers to the French taxpayer is also a murky subject with no recent concrete figures being published by the government. In 2013, auditors accessed the cost of 66,000 migrant applications to be in the range of a billion euros.
The government is also seeing increased tensions over migration with its Italian neighbour following a quarrel on the subject between French President Emmanuel Macron and populist Italian Interior Minister Matteo Salvini who labelled the French leader a "hypocrite" on the subject.
Tensions between the two countries escalated even further this week when reports that French police had taken migrants across the border and dropped them off in an Italian town were confirmed by French authorities.
Despite calling the incident an honest mistake, Italian Interior Minister Salvini slammed the French saying: "What happened to Claviere is an unprecedented offence against our country."
Follow Chris Tomlinson on Twitter at @TomlinsonCJ or email at ctomlinson(at)breitbart.com
http://feedproxy.google.com/~r/breitbart/~3/cNcqwex_oTI/