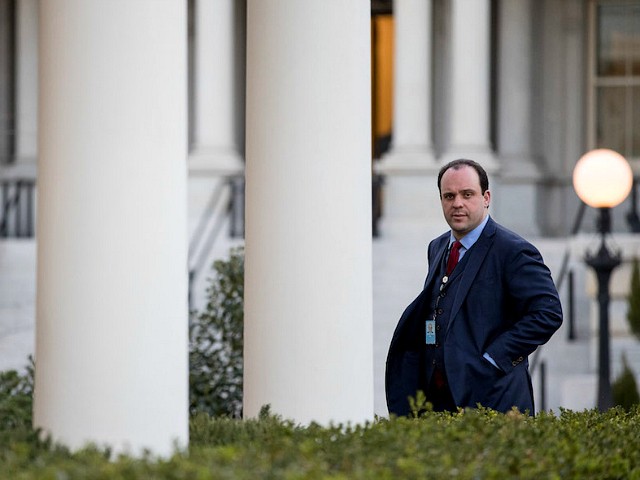 Former White House aide Boris Epshteyn hit back at the New Yorker magazine for focusing on his Russian heritage, describing him as "Russian-born."
"My family left Russia as Jewish refugees to escape persecution," Boris Epshteyn wrote on Twitter. "It is disgusting that the New Yorker and writer [Sheelah Kolhatkar] have picked up that mantle of persecution."
My family left Russia as Jewish refugees to escape persecution. It is disgusting that the @NewYorker and writer @sheelahk have picked up that mantle of persecution. Why was it necessary to mention where I was born while discussing my work? No one else's nationality was mentioned. pic.twitter.com/0pqb1maP1X

— Boris Epshteyn (@BorisEP) October 15, 2018
The article was a feature on the Sinclair media enterprise, noting that they hired the "Russian-born" Epshteyn as "chief political analyst" after he left the Trump administration.
"Why was it necessary to mention where I was born while discussing my work?" he asked. "No one else's nationality was mentioned."
Epshteyn's entry on Wikipedia also describes him as "Russian-born."
Epshteyn worked on the Trump campaign and was communications director for the Presidential Inaugural Committee (PIC) before serving in the administration for a short time.
http://feedproxy.google.com/~r/breitbart/~3/nnBqz8Up9rM/