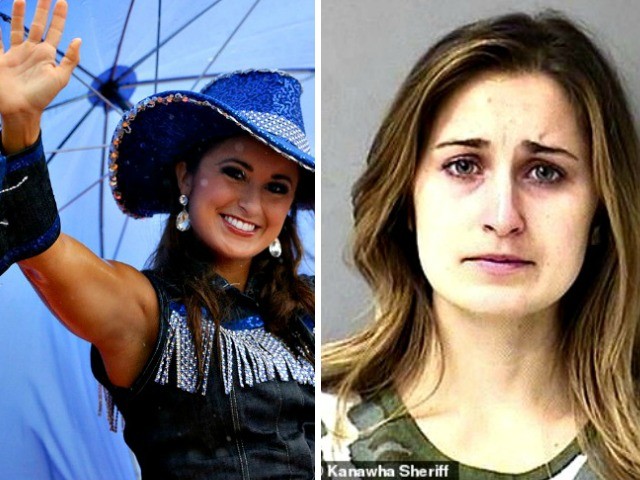 A former Miss Kentucky turned science teacher was busted for allegedly sending pictures containing nudity to a 15-year-old boy.
Authorities arrested Ramsey Bearse, 28, on Friday and charged her with four felony counts of distributing or displaying obscene matter to a minor.
Bearse, who teaches eighth grade science at Andrew Jackson Middle School in Cross Lanes, West Virginia, was arrested after the victim's mother discovered the nude pictures on his phone Wednesday and told authorities.
The victim's parents say Bearse served as the boy's teacher when he attended the school from the sixth to eighth grade.
Officers who arrested Bearse said she admitted to transmitting the photos using Snapchat, WDRB reported.
Officials say Bearse sent photos of her naked breasts to the 15-year-old between August 2018 and October 2018.
Authorities say it is unclear whether other underage victims had been involved in the incident.
If convicted, Bearse could spend up to 20 years in prison and have to pay up to $100,000 in fines.
Kanawha County Schools confirmed that Bearse taught at the middle school, but declined to comment further, citing "personal matters."
"Mrs. Bearse is a teacher at Andrew Jackson Middle School. We cannot comment on personal matters, but we will follow all applicable policies and procedures. The safety and security of our students is our top priority," the school district said in a statement.
Bearse won the title of Miss Kentucky in 2014 with her maiden name Carpenter.
http://feedproxy.google.com/~r/breitbart/~3/aNZXWvQwmWc/