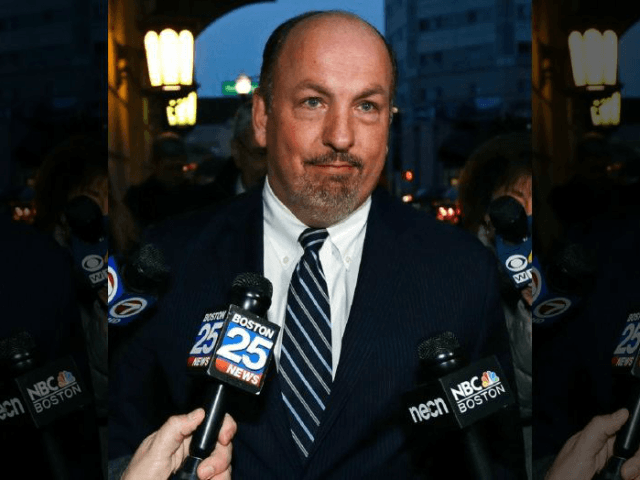 The body of former Massachusetts senator Brian A. Joyce was discovered by his wife in their home on Thursday.
According to a statement by the Bristol County District Attorney's office, the former assistant majority leader was found dead in his Wesport, Massachusetts, home. Joyce did not seek re-election in 2016, after he was charged with corruption which included taking approximately $1 million in bribes, and even leveraging his influence to help a Dunkin' Donuts store owner in exchange for free coffee.
''People in public life need to respect the offices they hold," Republican Massachusetts Governor Charlie Baker said at the time. "And that means not using them for personal gain, and if the feds believe there's enough there to justify an indictment then the investigation needs to be thorough and move forward accordingly,''
"Brian Joyce represented over 100,000 Massachusetts citizens in the state Legislature," said then-acting U.S. Attorney William Weinreb when Joyce faced the expansive 102-page indictment. "He had a duty to serve them honestly. And he violated that duty by accepting bribes and kickbacks in exchange for his official action." Joyce was free on a $250,000 bond, and no trial date had yet been set. He had pled not guilty to all charges.
Joyce had been involved in a car accident on Wednesday, but it is currently unknown whether it was a contributing factor in his death. St. Louis police have, for now, ruled out any foul play.
http://feedproxy.google.com/~r/breitbart/~3/iatSk3F0gfA/