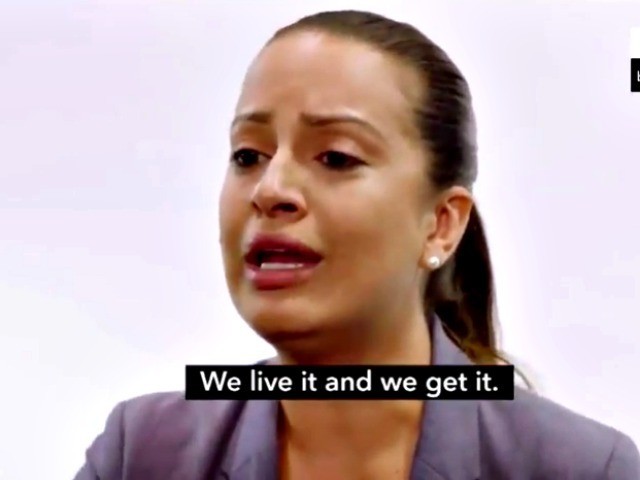 A woman who came to the United States as an illegal alien has won the Democratic primary for New York's District 39 in the State Assembly.
Catalina Cruz, 35-years-old of Colombia, beat out her opponent for the Democratic nomination for the assembly seat, which encompasses Jackson Heights, Corona, and Elmhurst – three neighborhoods in Queens, New York.
Cruz came to the U.S. as an illegal alien with her mother from Colombia in 1992 and eventually was able to obtain a Green Card in 2005. In 2009, Cruz became a U.S. naturalized citizen.
New York's 39th Assembly district is made up of a population that is nearly half foreign-born. Cruz ran her state assembly campaign on an agenda to use taxpayer dollars to fully fund the legal services of illegal aliens, a ban on federal immigration agents from being allowed in state courts, giving driver's licenses to all illegal aliens in the state, and passing a statewide amnesty for all illegal aliens in the state.
Should Cruz win the general election against her Republican opponent, she will be the first former illegal alien to be elected to office in New York and the third former illegal alien to be elected in the U.S., according to PIX11.