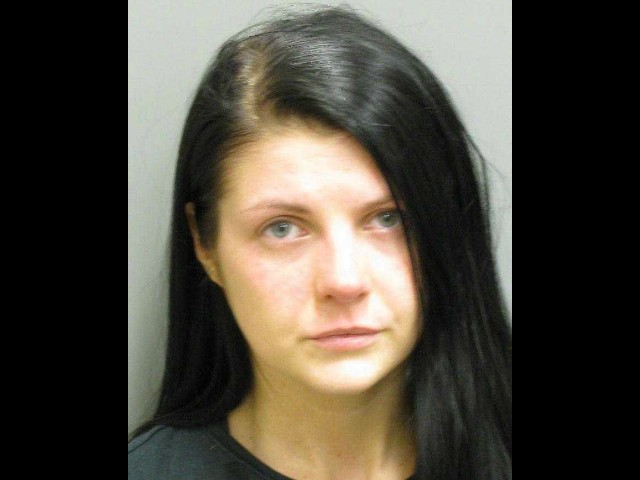 A former high school Spanish teacher in Alabama is accused of having sex with a student while on school grounds.
Authorities say Natasha Patronsky, 24, who taught at Sidney Lanier Senior High School in the city of Montgomery, had an alleged sexual encounter with an 18-year-old male student on the afternoon of November 8, according to an affidavit obtained by the Montgomery Advertiser on Tuesday.
"On above date and time, the victim stated he and the suspect had sexual intercourse at the listed location," the affidavit states.
The Advertiser reported that the alleged tryst occurred either shortly before the end of the school day, around 2:45 p.m., or roughly between 2:30 p.m. and 4:30 p.m.
Authorities launched an investigation on November 16 after the student came forward with the allegations and officials filed an incident report. Four days later, Patronsky submitted her resignation and left her position at the school.
Ann Roy Moore, the superintendent of Montgomery Public Schools, said she was floored by the allegations against Patronsky and vowed to "support law enforcement" in their investigation.
"We support law enforcement in their work to get to the truth in this matter," Moore told WFSA. "Any person found guilty of putting a child's safety at risk should be punished to the full extent of the law."
Police later charged the former Spanish teacher with engaging in sexual activity as a school employee with a student under 19.
Patronsky is due back in court on December 14.
This is not the only case of an alleged inappropriate teacher-student relationship to make headlines during the past few months. In October, a former teacher pleaded guilty to having sex with a 14-year-old student in a barn.
http://feedproxy.google.com/~r/breitbart/~3/VFHH-lIjL1c/