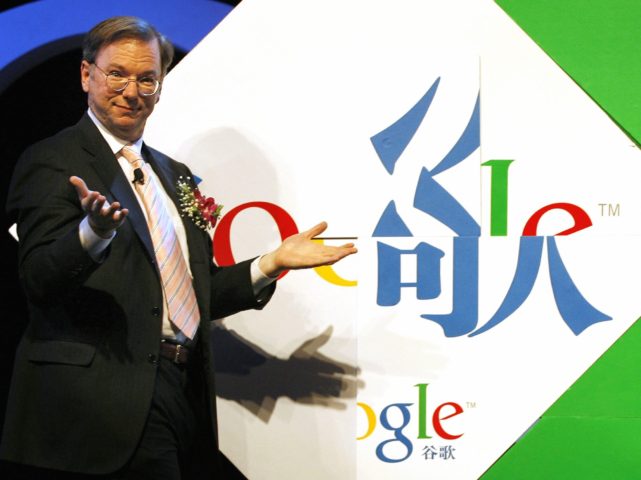 Former Google CEO Eric Schmidt has predicted that the Internet will split into two over the next ten years, resulting in an American Internet and a Chinese Internet.
"I think the most likely scenario now is not a splintering, but rather a bifurcation into a Chinese-led internet and a non-Chinese internet led by America," Schmidt declared during a private event this week. "If you look at China, and I was just there, the scale of the companies that are being built, the services being built, the wealth that is being created is phenomenal. Chinese Internet is a greater percentage of the GDP of China, which is a big number, than the same percentage of the US, which is also a big number."
"If you think of China as like 'Oh yeah, they're good with the Internet,' you're missing the point. Globalization means that they get to play too," he continued. "I think you're going to see fantastic leadership in products and services from China. There's a real danger that along with those products and services comes a different leadership regime from government, with censorship, controls, etc."
"Look at the way BRI works – their Belt and Road Initiative, which involves 60-ish countries – it's perfectly possible those countries will begin to take on the infrastructure that China has with some loss of freedom," Schmidt concluded.
Google has faced heavy criticism over the past few months for developing a censored Chinese search engine, which employees and human rights organizations fear could lead to human rights violations. The censored search app could be the company's play to take over the future Chinese Internet.
Last week, a bipartisan group of congressmen signed a letter to Google CEO Sundar Pichai demanding answers over the project and the company's cooperation with the Chinese government.
http://feedproxy.google.com/~r/breitbart/~3/9C8wFMOv5C0/