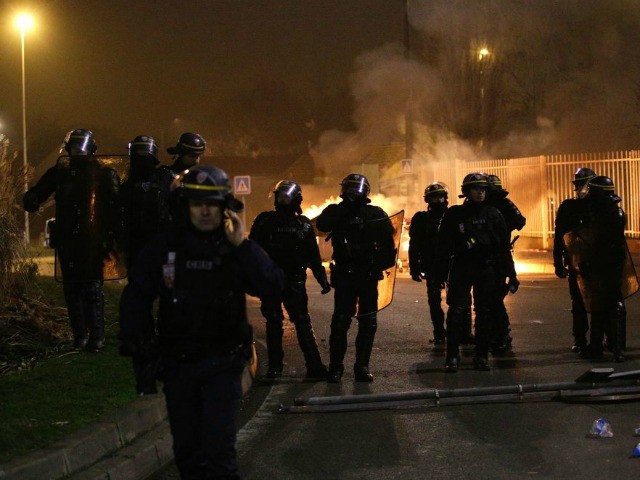 Former French secretary of state Philippe de Villiers has become the latest politician to denounce the growing violence in France, saying the country is spiralling out of control.
Mr De Villiers, who served under the second government of former French President Jacques Chirac, opened up about comments regarding the rising tide of violence made to him by his brother General Pierre de Villiers who resigned as the Chief of the Defence Staff last year, Il Giornale reports.
According to the former politician, his brother told French President Emmanuel Macron, "If the suburbs give rise to further and even more violent uprisings, we will have no way to face them: we lack the means, we lack the men. This is the reality of the French political situation."
The suburbs of Paris, along with the suburbs of other major French cities, are often centres of crime and violence and home to large numbers of migrant-background residents. In some cases, such as the Paris Seine-Saint-Denis area, they have also been hotbeds of radical Islamic extremism.
De Villiers is not the only one to sound the alarm about the state of the suburbs in French cities. Before resigning as Interior Minister, Gerard Collomb warned that if the situation did not improve, French who "live side by side" would soon live "face to face."
French Police Sprayed With Acid As 'Youth' Riot Across the Country After 'Purge' Call https://t.co/8ElVTdVPgI

— Breitbart London (@BreitbartLondon) November 3, 2018
"What I read every morning in police reports reflects a rather pessimistic situation: relationships between people are very difficult, people do not want to live together," Collomb said in an interview and added, "I would say that from now to 5 years the situation could become irreversible. Yes, we have 5 years to avoid the worst."
The former head of the French domestic intelligence service, the General Directorate for Internal Security (DGSI), Patrick Calvar warned in 2016, "We are on the verge of civil war."
The comments were echoed by an expert on radical Islamism in France Gilles Kepel who also warned of a potential civil war in France in the same year.
Civil strife in France has been seen only weeks ago when groups of young people looted and caused chaos on Halloween following calls on social media to "purge" members of law enforcement with one officer being attacked with acid.
Follow Chris Tomlinson on Twitter at @TomlinsonCJ or email at ctomlinson(at)breitbart.com
http://feedproxy.google.com/~r/breitbart/~3/rv9JplDOLCA/