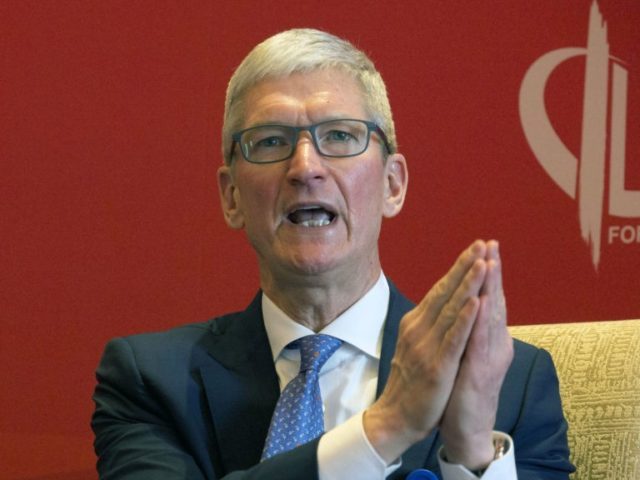 Facebook's former Chief Security Officer (CSO), Alex Stamos, claimed on Thursday that Apple needs to "come clean" about its practices in China.
After Apple CEO Tim Cook spoke about privacy in Brussels on Wednesday, Stamos responded in a series of Twitter posts, criticizing the media for praising Cook's support for more privacy in the West while denying Chinese consumers the same right.
"I agree with almost everything Tim Cook said in his privacy speech today, which is why it is so sad to see the media credulously covering his statements without the context of Apple's actions in China," declared Stamos. "The missing context? Apple uses hardware-rooted DRM to deny Chinese users the ability to install the VPN and E2E messaging apps that would allow them to avoid pervasive censorship and surveillance. Apple moved iCloud data into a PRC-controlled joint venture with unclear impacts."
"China is an ethical blind spot for many in tech: We ignore the working conditions under which our beautiful devices are made, the censorship and surveillance necessary to ship apps there, the environmental externalities of coal-powered Chinese Bitcoin farms," he continued. "We don't want the media to create an incentive structure that ignores treating Chinese citizens as less-deserving of privacy protections because a CEO is willing to bad-mouth the business model of their primary competitor, who uses advertising to subsidize cheaper devices."
"Cook is right, the US needs a strong privacy law and privacy regulator, and advertising companies like Google, Facebook and Twitter need to collect less data and minimize more often," Stamos concluded, adding, however, that "Apple needs to come clean on how iCloud works in China and stop setting damaging precedents for how willing American companies will be to service the internal security desires of the Chinese Communist Party."
Stamos left his position at Facebook in August following the social network's user data scandal, and announced that he had accepted a teaching role at Stanford University.
http://feedproxy.google.com/~r/breitbart/~3/8DJZzHWFd5c/