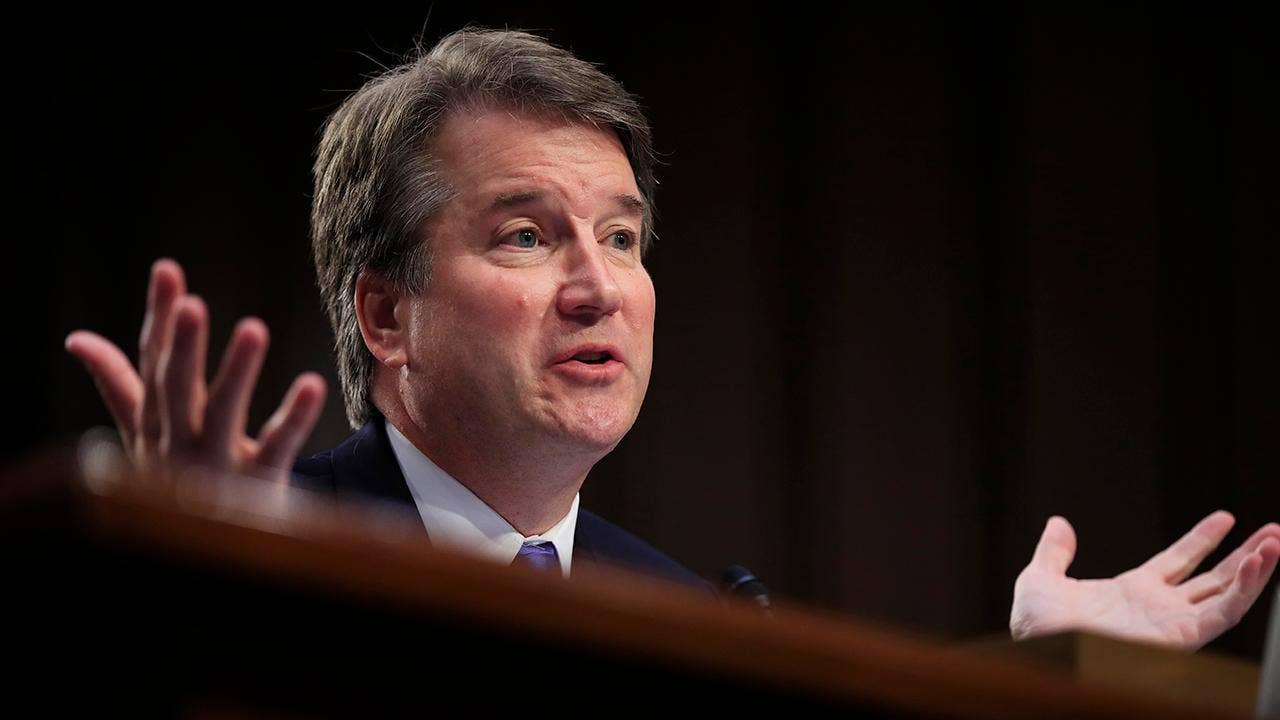 Christine Blasey Ford on Saturday said she accepts the Senate Judiciary Committee's request to testify about an alleged sexual assault by Supreme Court nominee Brett Kavanaugh, although the terms of any testimony were not clear as of mid-afternoon.
In a letter to the committee, Ford's lawyers said that she "accepts" the request to provide "her first-hand knowledge of Brett Kavanaugh's sexual misconduct next week" after Republicans on the committee set a 2:30 p.m. deadline for her to say whether or not she would testify. Committee Chairman Chuck Grassley, R-Iowa, had said a vote would go ahead if Ford did not respond by the deadline.
However, it was not clear on what terms Ford would agree to testify, something that had been a subject of debate between Ford's team and committee Republicans. In the letter, Ford's lawyers said "many aspects of the proposal you provided … are fundamentally inconsistent with the Committee's promise of a fair, impartial investigation into her allegations" but expressed hope that an agreement would be reached.
Fox News was told that Debra Katz, one of the lawyers representing Ford, requested a hearing on Thursday — a request the Republicans on the committee had initially rejected, offering Wednesday instead.
Grassley did not immediately respond to the letter, but a senior White House official told Fox News that it represented a request to continue negotiations about the terms on which she testifies without any firm commitment.
"It's a clever way to push off the vote Monday without committing to appear Wednesday," the official said.
Ford alleges that Kavanaugh assaulted her during a house party in high school in the 1980s. Kavanaugh has repeatedly denied the allegation. Democrats have called for the vote on his confirmation to the nation's highest court to be delayed pending a full FBI investigation, something that Republicans have dismissed as unnecessary.
Republicans have accused Democrats of sitting on the allegation during the hearings and looking to delay the vote until after the midterms in November.
Fox News' Chad Pergram and Matt Leach contributed to this report.
http://feeds.foxnews.com/~r/foxnews/politics/~3/Y6LFl2WLLVg/ford-accepts-request-to-testify-about-alleged-kavanaugh-assault-lawyers-request-thursday-hearing.html