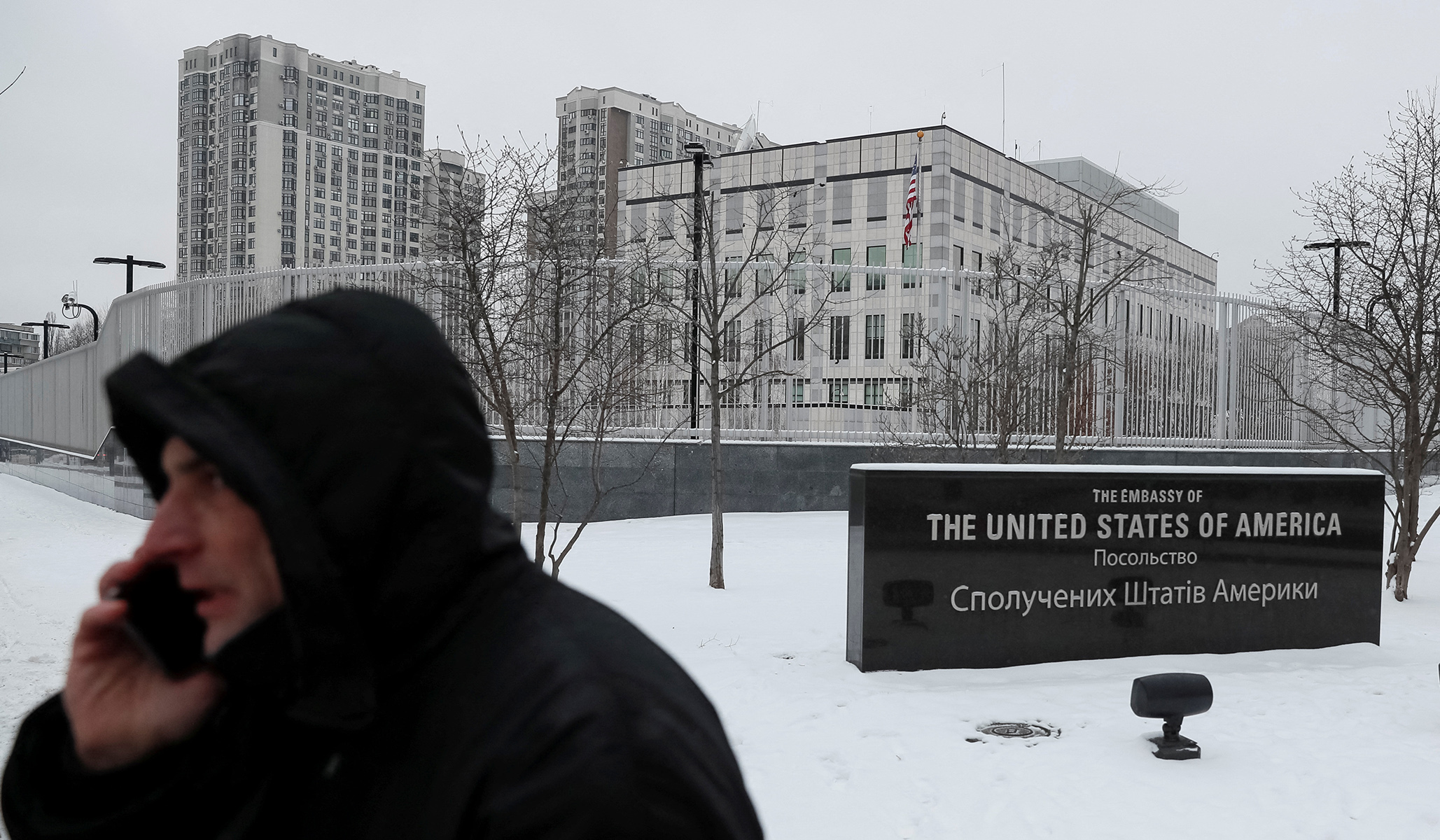 How convinced is the U.S. government that a Russian invasion of Ukraine will start within days? This convinced:
The U.S. is closing its embassy in the Ukrainian capital of Kyiv and relocating operations 340 miles west to Lviv near the Polish border… As part of the move, the State Department ordered the destruction of networking equipment and computer workstations and the dismantling of the embassy telephone system, according to U.S. officials familiar with the matter and internal communications reviewed by The Wall Street Journal. Those moves render the Kyiv embassy inoperable as a diplomatic facility.
And judging by the reports of how the Russian military units are moving into positions near the border, the U.S. embassy staff has good reasons to get out of Dodge:
Russia has moved some long-range artillery and rocket launchers into firing position, threatening Ukraine, according to a U.S. official.

Some Russian units have left their assembly areas — the bumper-to-bumper formations seen in satellite photos — and are beginning to move into "attack positions," according to the official. This movement marks a change since Sunday, when some of the units had left the assembly areas but had not yet taken what could be viewed as attack positions.
This is the second time in six months the U.S. has evacuated an embassy and destroyed sensitive materials and systems inside the buildings.
https://www.nationalreview.com/corner/for-the-second-time-in-six-months-the-u-s-closes-down-an-embassy/