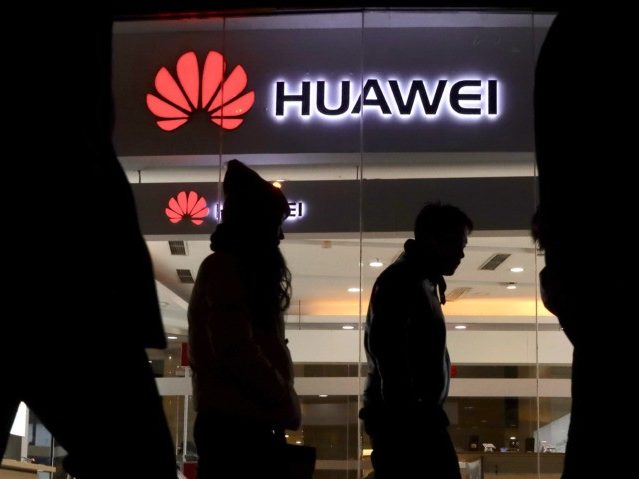 Former Canadian Prime Minister Stephen Harper called for America its Western allies to keep Chinese telecommunications company Huawei out of its emerging 5G networks in pursuit of shared Western national security interests against China, describing the world's most populous country as a geopolitical rival to the U.S. and broader West.
Harper made his remarks in a Thursday interview on Fox Business Channel with Maria Bartiromo. Bartimoro invited his comments in response to Canadian authorities' Saturday arrest of Huawei CFO Wanzhou Meng in Vancouver at the request of U.S. authorities. National Security Adviser John Bolton said on Thursday that he knew of Canada's plans to arrest Meng in advance.
"When I was in government, we were increasingly concerned about the penetration of Huawei and ZTE into Western democratic telecommunications networks," said Harper. "These are organizations, ultimately tightly tied to [the] Chinese security apparatus, and we think think there are some really serious issues there."
Harper added:
I obviously note that the United States is encouraging Western allies to essentially push Huawei out of the emerging 5G network,, and my personal view is that that is something Western countries should be doing in terms of our own long-term security issues. China is not simply an economic competitor and a major economic challenger. I think that bothers us less than the fact that China is a geopolitical rival that has made no secret of [its] desire to spread an alternative to Western democratic norms. I think that is something that should concern us. Many things have to be done. One of them is obviously dealing, in particular, with the problem of the penetration of these telecommunications agencies into the West. I think that's a concern in and of itself.
Harper advised the U.S. to recalibrate its trade relationship with China. He said America is funding China's ascendance as a geopolitical rival via its trade deficit with the East Asian state:
.Obviously pressure has to be brought on China to change its behavior in terms of rule-breaking. … We have a situation where the Chinese have wide-ranging access to our markets. Our access to their markets is extremely limited. It has caused the loss of millions of jobs in North America, and frankly the trade deficits keep growing as China gets more wealthy. The opposite should be happening. Essentially, the United States has, under long-term policy, been essentially paying for the rise of an alternative rival. This is simply unwise. I know that markets get rattled by the administration trying to take on this problem, but if we don't take on this problem now, in the long-term, this problem is going to get worse.
Harper concluded, "We will get to the point in the long-term where China cannot be taken on, where it is determining the rules of the global system in arbitrary ways that simply suit its own interests. … Taking on this issue of Chinese rule-breaking and rules that frankly allow China to exploit a trade relationship; this has to be done."
Follow Robert Kraychik on Twitter.
http://feedproxy.google.com/~r/breitbart/~3/__vMaAsll9E/