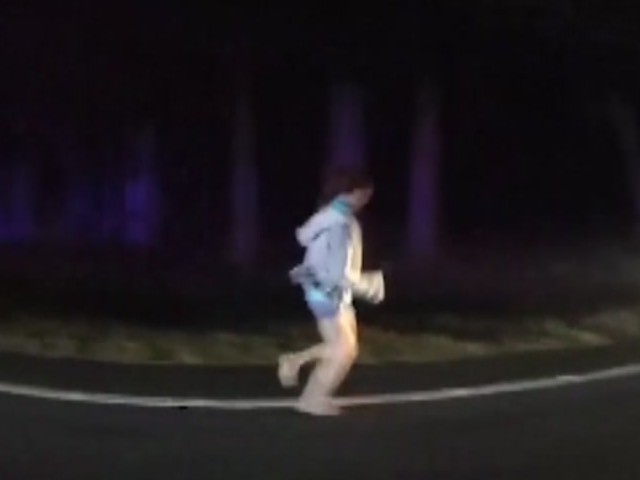 Per a report by Miami's WSVN, a Florida woman was arrested after "darting" around through traffic with a baby in her arms.
Early Monday morning, Marion County Sheriff's deputies responded to a call of a woman appearing to be on drugs barking at vehicles as they passed.
When authorities arrived, they found Kayla Morgan, 23, reportedly holding her infant son "draped over her right arm as if it were a jacket."
"She was acting very erratically," Marion County Sheriff's public information officer, Lauren Lettelier, told WSVN. "Darting in and out of cars, barking at cars as some witnesses referred to, and she had a very young child in her hands."
Morgan attempted to run from police by weaving in and out of cars. As she fled, Morgan dropped the baby head first on the side of the highway.
"She thought the deputy was a monster who was going to suck out her blood," Lettelier stated. "I mean that's what these drugs do to people."
Morgan was arrested and later admitted she had taken meth, as well as "molly." Her mother advised she had been dealing with postpartum depression and an abusive relationship.
The baby suffered a skull fracture in the fall.
Morgan faces charges of aggravated child abuse and resisting an officer.
Follow Breitbart.tv on Twitter @BreitbartVideo
http://feedproxy.google.com/~r/breitbart/~3/mjtPzHYx1N8/